Vikings Aiming for 6-2 Record at Midpoint of 2019…
3 min read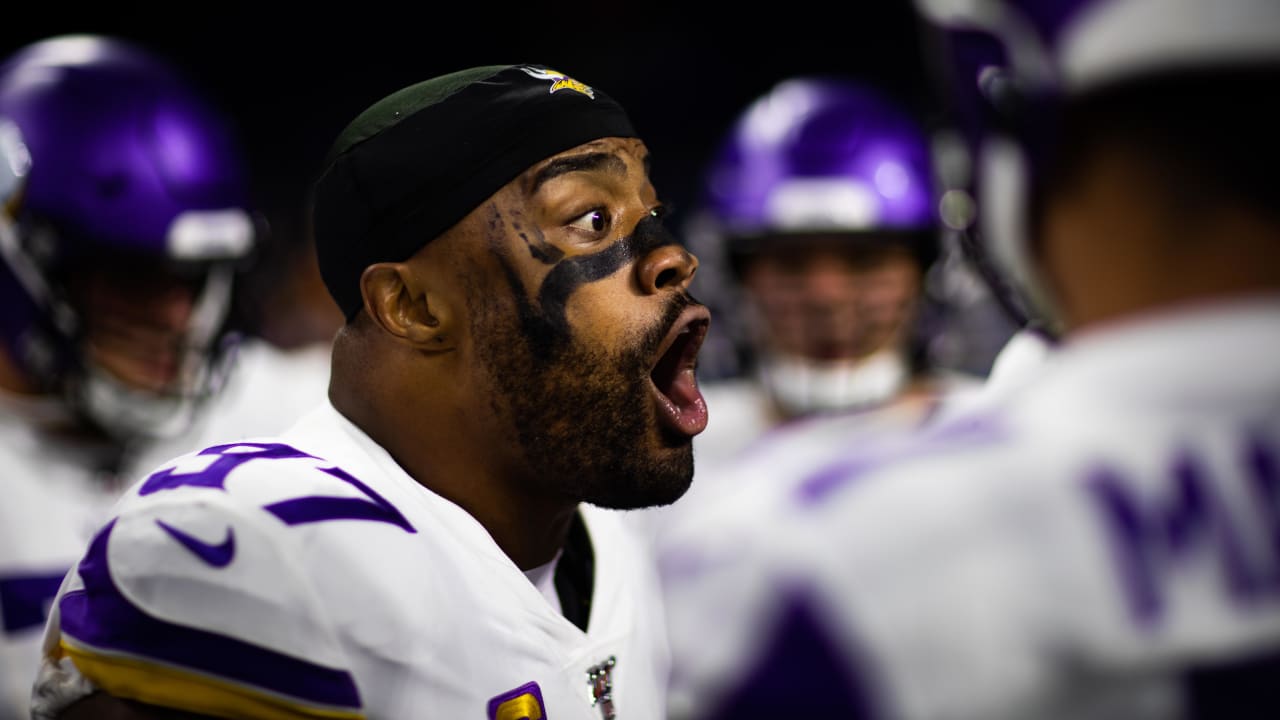 Adam Thielen entered Week 8 leading all active receivers with 87 consecutive games played and ranking second behind Larry Fitzgerald in consecutive games started with 43 in a row.
He also did so hobbling with a hamstring injury suffered during yet another incredible catch by the Minnesota native, a 25-yard scoring strike from Cousins last week at Detroit.
Cousins and Co. responded to Thielen's departure with multiple eligible receivers taking an oar. Six other players caught passes on the day, led by Stefon Diggs (seven receptions, 143 yards). Veteran tight end Kyle Rudolph had season highs of five catches for 58 yards and a score on his 400th career reception, and his rookie running mate had career highs of five catches and 60 yards.
Another rookie, Bisi Johnson, chipped in with four grabs and 40 yards, including his first career touchdown, and fullback C.J. Ham recorded his first receiving touchdown on a 5-yard pass.
Dalvin Cook did most of his damage on the ground or helped with pass protection, but he has shown his capabilities as a pass catcher, too.
The biggest display of teammates rising up may have been on third downs. Thielen leads the NFL with 72 receptions on third downs since 2017, and 54 of those (75 percent) have resulted in first downs.
The Vikings faced 10 third downs after Thielen left the game. One was a penalty for defensive pass interference, and another was a kneel-down in victory formation. Minnesota earned first downs on six of the remaining eight plays, the same conversion rate as Thielen's.
Diggs converted a pair of third-and-10-plus situations with receptions of 27 and 14 yards, and Rudolph converted two third-and-2s. Ham rushed for 9 on a third-and-1, and Cook carded his longest rush of the day (23 yards) on a third-and-1.
— Vikings kicker Dan Bailey has made all 26 of his career field goals against Washington. Bailey, who is also perfect on all 36 extra point tries, attempted all of those kicks while with Dallas.
— The Vikings have tallied 11 rushing touchdowns in 2019, already surpassing the nine they had in 2018. Cook leads Minnesota with eight scores on the ground.
— Washington's offense ranks 32nd in the NFL in time of possession (26:39 per game). Minnesota ranks 17th at 29:49.
— The Vikings have lost four consecutive games on Thursday Night Football. Minnesota's last win on Thursday in prime time was a 34-27 victory over Washington in Week 10 of the 2013 season.

https://www.vikings.com/news/the-skinny-post-vikings-aiming-for-6-2-record-at-midpoint-of-2019-season


Ebay Products