Struggling Bears offense needs to 'make layups'
3 min read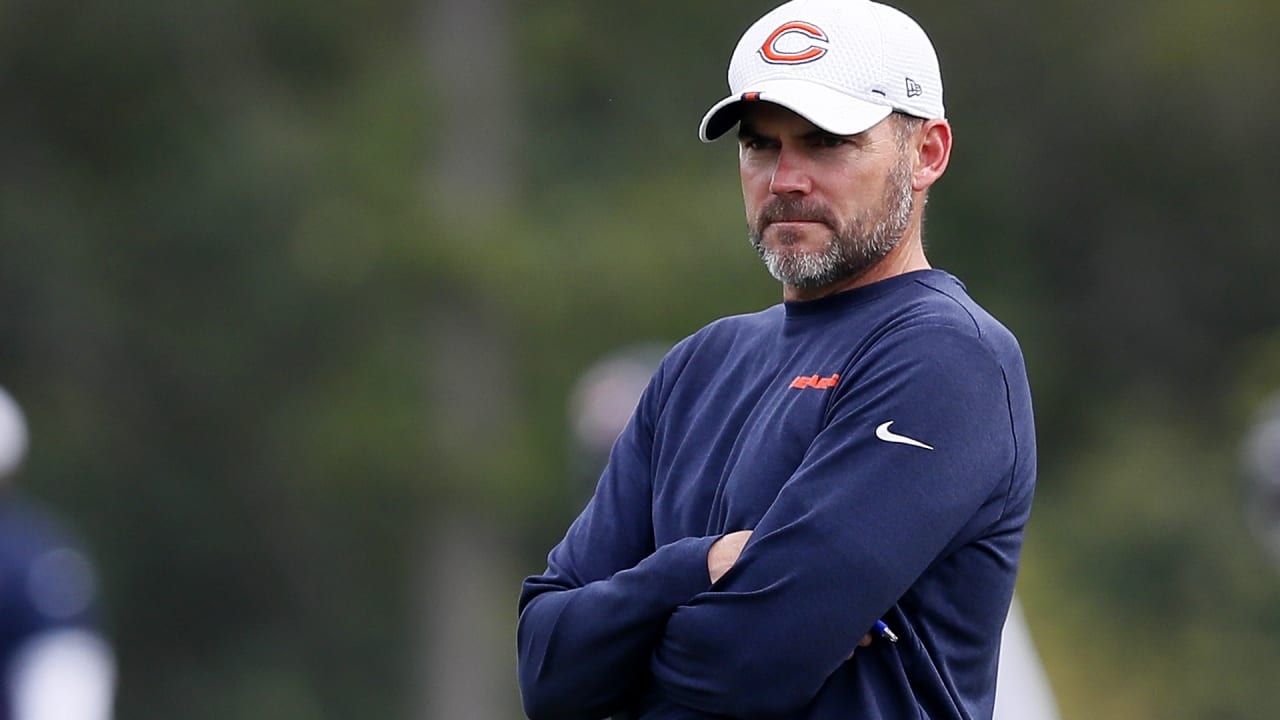 To Mark Helfrich, it all comes down to execution.
Before coming to the Bears, the Bears offensive coordinator spent two decades climbing the ladder of the college football world, rising through the ranks working under future NFL coaches Dirk Koetter at Boise State and Arizona State and Chip Kelly at Oregon.
Helfrich has made his career on developing young players and operating complicated offenses, both of which likely stack pretty high on the Bears' to-do lists.
In the aftermath of the Bears' loss to the New Orleans Saints, Helfrich joined Jeff Joniak on the Bears Coaches Show on WBBM Newsradio 780 AM and 105.9 FM. Helfrich kicked things off by stating what he felt was at the root of the team's recent struggles on offense.
"We talk all the time about 'make layups,'" said Helfrich. "Just make layups, make layups. Make the easy play. Make the routine play. Go back to the fundamentals of it all. If we're asking someone to do something they can't, that's one thing, but our guys can execute in what we're asking them to do."
Helfrich cited the Bears' two lost fumbles against the Saints as examples of easy plays failing to be executed. He distributed blame to four specific mistakes: two missed blocks, two failures to secure the ball. Both turnovers forced the Bears to alter their game plan and play from behind. With both Helfrich and coach Matt Nagy expressing a desire to run the ball more often and effectively, such mistakes will need to be limited.
While the coaching staff has been tight-lipped about the types of changes that will be implemented during the coming week, Helfrich gave his assessment of the significant adjustment during the bye week: Rashaad Coward taking over the right guard position from the injured Kyle Long.
Helfrich felt that Coward showed promise in his first professional start, showing a fire and toughness that the staff is looking for from the offensive line.
"I thought he did some really good things," said Helfrich. "I thought he made some very correctable errors, but he was one of the first guys in here today trying to get better and inquire about this and that."
While Coward's play was taken as a positive step, more emphasis will be placed on the team's veterans. As Nagy has reiterated his call for leaders on the team to step up, Helfrich expressed the need for a more functional learning process.
"These guys know what's supposed to happen on plays," said Helfrich, "but I think probably the most important thing is you have to recognize it. You have to identify it. You have to communicate it because there are some guys that maybe don't. They think 'I'm fine, but this other guy screwed it up.'"
Helfrich said that the team would avoid pointing fingers, that there was enough blame to go around, and that the buck stops with the coaching staff.
"When I say that, we're not pointing the finger at the players," he said. "Execution is coached. That's on all of us first."
https://www.chicagobears.com/news/struggling-bears-offense-needs-to-make-layups


Ebay Products