Jake Butt shows promise in first game action since…
2 min read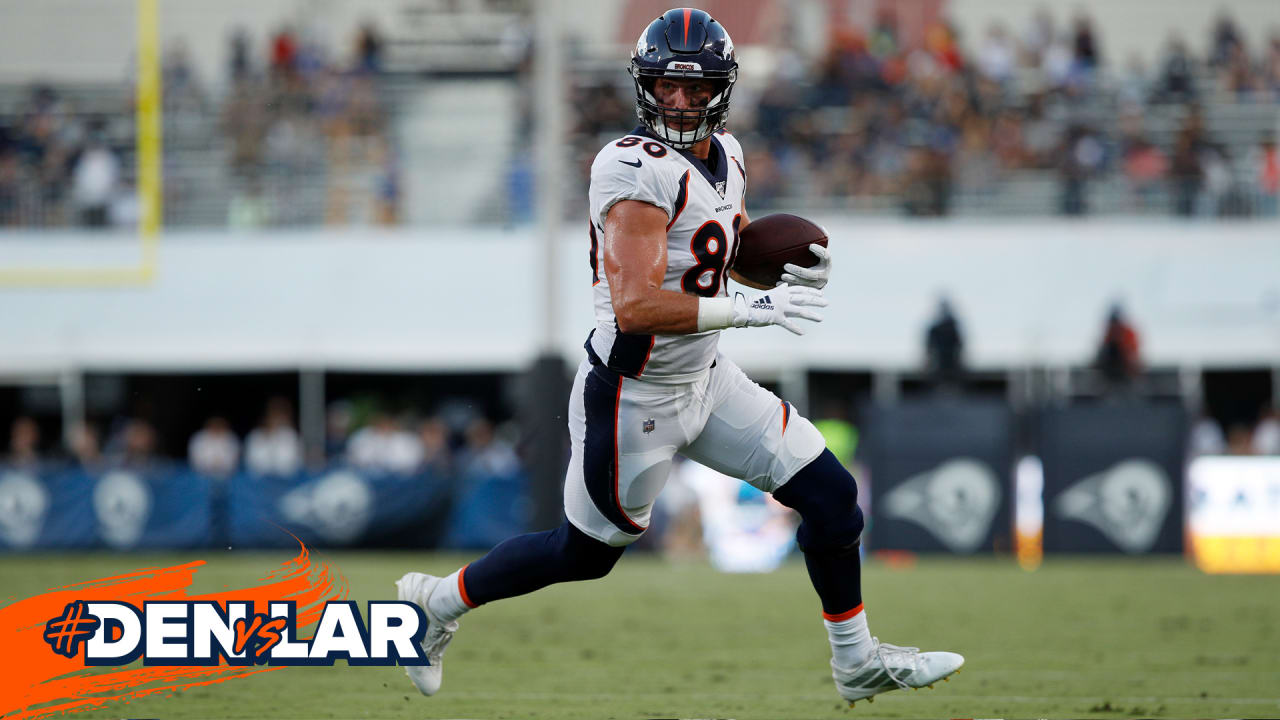 LOS ANGELES — The first time Jake Butt tore his ACL, he had little trouble returning to the football field.
The second recovery process, which came after he injured his ACL in his final collegiate game, the 2016 Orange Bowl? That was fine, too.
After sitting out all of 2017, Butt found the field to start the 2018 season. In three games, he caught eight passes for 85 yards, and the fifth-round pick seemed like the missing piece in Denver's offense.
But then he suffered a third tear — this time in a Broncos practice ahead of a Week 4 game in 2018 against the Chiefs — and Butt found out the road to recovery isn't always so easy.
"This has been the toughest ACL recovery, for sure," Butt said. "I was thinking the other day — I wasn't really sold on ACL being a hard thing. I was like, 'Eh, it's not that big of a deal.' You have a couple tough weeks, and then you're over it. This one put reality into check."
Butt practiced at the beginning of training camp as the Broncos started their 2019 season, but then he missed a slew of practices as he hit a series of potholes, as Head Coach Vic Fangio called them during training camp.
The third-year player didn't participate in 11-on-11 drills until weeks into training camp, and he didn't play in any of the team's first three preseason games.
"Not being able to practice at the beginning of camp, going through some setbacks — it definitely tested me mentally," Butt said. "I don't mind the physical pain, but mentally, it's been the hardest one. I think I've turned the corner and I'm feeling good and want to put together a good season — a good, healthy season — and put some good things on tape and continue to build on them."
Butt may have turned that proverbial corner on Saturday night in Los Angeles.
https://www.denverbroncos.com/news/i-think-i-ve-turned-the-corner-jake-butt-shows-promise-in-first-game-action-sinc


Ebay Products