Get to Know Vikings QB Jake Browning
3 min read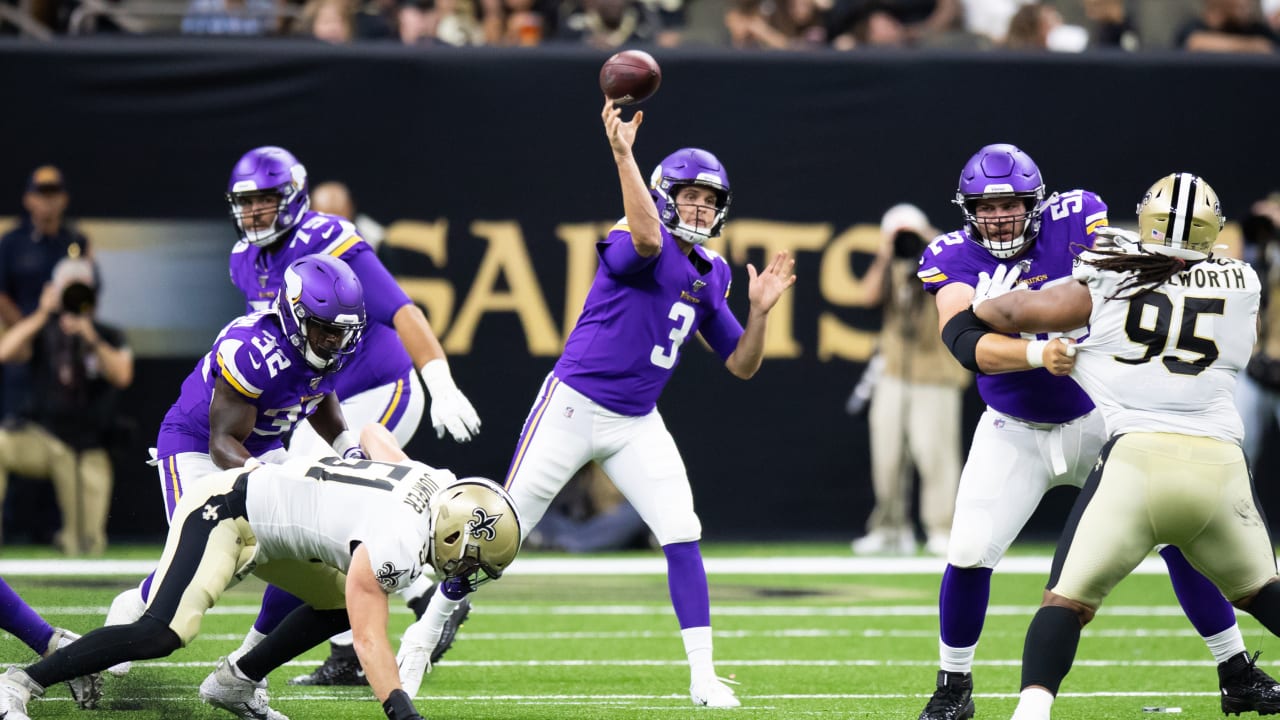 EAGAN, Minn. — Jake Browning often has been one of the last Vikings to leave the practice fields.
He throws extra passes to teammates, and when everyone else left a session earlier this month, he turned his attention to the crossbar of one of the goal posts.
Others — usually non-quarterbacks — have tried to hit the crossbar before, but Browning actually pinged it on this afternoon at Twin Cities Orthopedics Performance Center.
"That was kind of a new thing, just because I was out here," Browning said. "I feel like I should be able to hit it most of the time. I just kind of throw from where I'm at."
He was at about the 30-yard line, making it a 40-yard throw when taking on the end zone.
While that challenge was relatively new to Browning, setting goals — and hitting them — isn't.
The native of Folsom, California, tied a national high school record with 91 passing touchdowns as a senior.
Imagine if he had played more in second halves.
"We'd usually have six or seven touchdown passes in the first half and go run the ball in the second half and just hang out," said Browning, who didn't lobby for more playing time.
"We had really good players and a really good coaching staff," Browning said. "I just kind of got into that rhythm. I had been playing for two years, and we were pretty good. I grew up playing with a lot of those guys, so we were all just on the same page and had coaches that were very advanced for high school."
The team also had Bengals first-round draft pick Jonah Williams among a group that had played together "for a long time."
"I think that's what made it pretty special," Williams said. "We had a lot of guys that went on and played [at the next level], but just like any team, it's kind of the unsung heroes … Jonah is a special player. It didn't hurt having him on the team, too."
Browning set California high school records for career completions (1,191), attempts (1,708), yards (16,775) and passing touchdowns (229) before heading to Seattle and playing for the University of Washington.
His numerous Huskies records include career completions (958), attempts (1,483), yards (12,296), passing touchdowns (94) and victories by a starting QB (39).
Brown said The Rose Bowl and Husky Stadium — where "you have the sail-gating right on the water" — are his two favorite venues.
On Sunday, he'll experience a game at U.S. Bank Stadium for the first time when Minnesota hosts Seattle at 7 p.m. (CT).
https://www.vikings.com/news/vikings-jake-browning-2-minute-drill


Ebay Products