Falcons Writer Answers 5 Questions About Atlanta
2 min read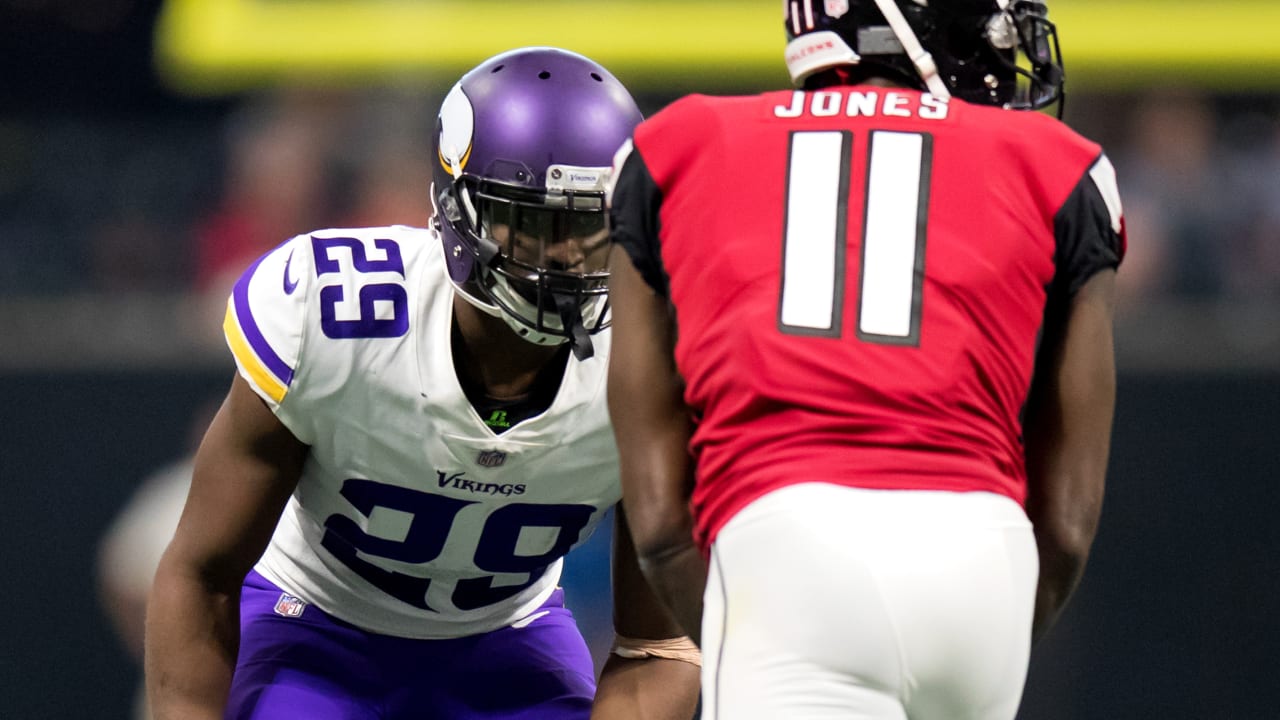 We've almost made it to the Week 1 game between the Vikings and Falcons on Sunday at U.S. Bank Stadium. Kickoff is at noon (CT).
Both teams enter 2019 with a similar mindset, as both Minnesota and Atlanta missed the playoffs in 2018 despite lofty preseason expectations.
And while there has been plenty of coverage on the Purple this week, Vikings.com chatted with Falcons reporter Kelsey Conway for a glance at what the other side is thinking before Sunday's contest.
Here is the Week 1 edition of Opposing Viewpoint:
Julio Jones is a bonafide star … what makes his connection with Matt Ryan such a headache for opposing defenses?
Kelsey Conway: I think what makes Julio and Matt's connection so strong is how much time they've spent together. They're going into their 9th year together and when you have that many banked reps with one another, things almost become intuitive for them. Julio knows exactly where Matt wants Julio to be, and Matt knows exactly where Julio wants the ball. They've played in a lot of close games where their connection with one another was the reason the Falcons came out on top. When the game is on the line, Matt knows Julio is going to make a play and vice versa. They're both in tremendous shape as well. Matt Ryan says he feels as good as he ever has, and having Julio Jones healthy to start the year is a big deal for the Falcons.
Jones is definitely an elite player, as he has recorded at least 1,400 receiving yards in each of the past five seasons. Moving to the other side of the ball…
The Falcons were hit hard by injuries on defense in 2018. But with Head Coach Dan Quinn now calling plays, what can people expect of that unit in 2019?
KC: A fast, physical defense with a lot of new wrinkles. With the additions of Dirk Koetter and Mike Mularkey on the offensive side of the ball, Dan Quinn can devote all of his time to his defense. When Quinn took over the play-calling duties late in the 2016 season, the Falcons earned a trip to the Super Bowl. His history as a play-caller speaks for itself, and having Deion Jones, Keanu Neal and Ricardo Allen back in the starting lineup is huge.
Vikings Head Coach Mike Zimmer and a handful of Vikings offensive players have used the same phrasing — fast and physical — to describe Atlanta's defense. As for the young guys…

https://www.vikings.com/news/opposing-viewpoint-falcons-writer-answers-5-questions-about-atlanta


Ebay Products