Will the Indianapolis Colts be active before…
3 min read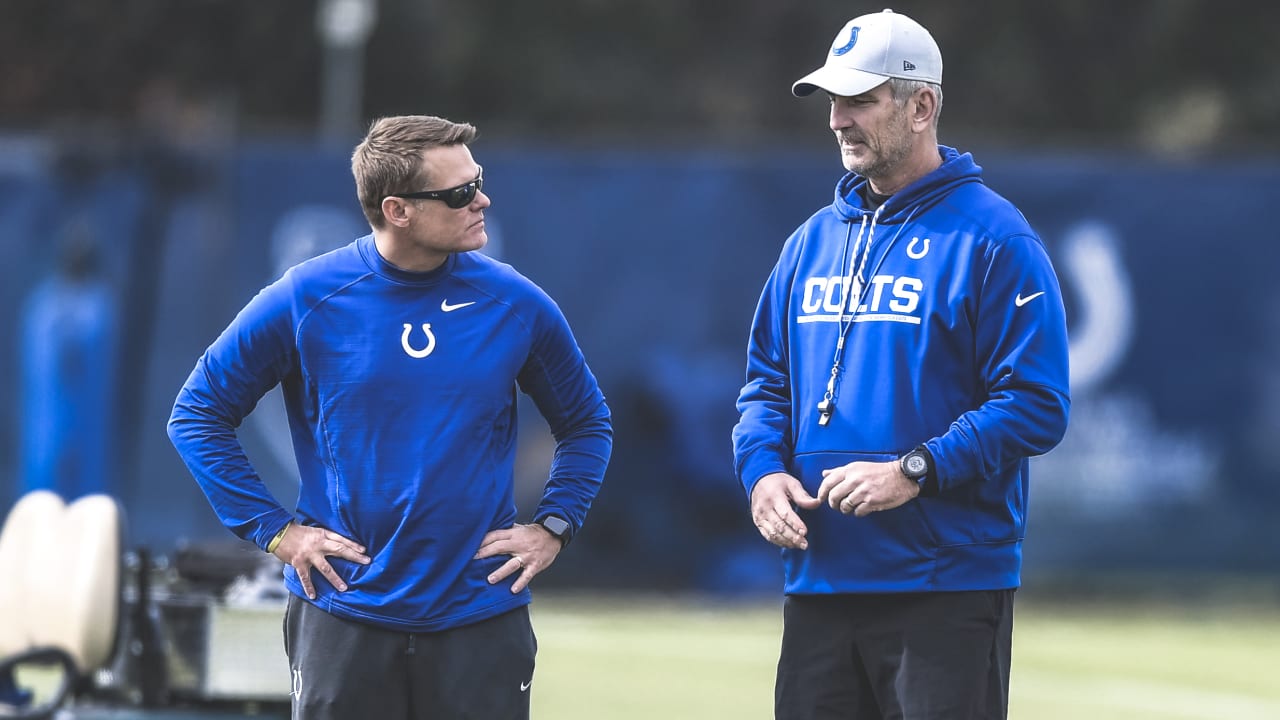 INDIANAPOLIS — The Indianapolis Colts are leading their division and have a realistic shot at a top-two seed in the AFC playoffs — and the first-round bye that comes with it.
So are they possibly on the verge of making any moves to add a final piece or two that could conceivably put them over the top?
We'll have our answer soon, as the NFL's trade deadline is set for 4 p.m. ET on Tuesday.
The Colts traditionally haven't been very active at the trade deadline, and that includes the first two seasons under general manager Chris Ballard. But at 5-2 and leading the AFC South Division heading into this Sunday's Week 9 road matchup against the Pittsburgh Steelers, Ballard and head coach Frank Reich are certainly open to any kind of move that could improve the roster — if the price is right.
"I'm in Chris' office or he is in my office every day talking about everything related to this roster, everything related to where we are heading as a team (and) always thinking about what is the best move for the team," Reich told reporters in a conference call on Oct. 21. "You consider a lot of things. You look at everything.
"Chris obviously is running that show," Reich continued. "We talk about it all the time. He does a great job of keeping me involved, especially on any relevant conversations that need to be had regarding those things (and) anything that gets serious. So those are discussions that we have all the time."
Ballard is yet to make a move at the deadline in his first two seasons as Colts' general manager — but, then again, the team was 2-6 at the trade deadline in 2017 and 3-5 at the deadline last year.
Ballard has said in the past he's certainly not against midseason trades, though he won't just make a move for the sake of making a move.
"We're always looking to get better," Ballard told Colts.com last year. "I've said that since Day 1. We're always going to look to improve. We'll always have lines in the water."
Ballard and the Colts also covet their draft picks; the team currently has nine picks heading into the 2020 NFL Draft, and one would assume Indy would have to part ways with at least one of those picks if it wanted to make a move to acquire a piece at the deadline this year.
And then, in some cases, the Colts could be interested in acquiring players from teams that simply aren't willing to listen to realistic offers.
"It always takes two teams to tango," Ballard said. "And you can want (to make moves), but it doesn't mean the other team (and) you agree on the compensation that needs to be done to get the trade done. So we'll see."
https://www.colts.com/news/colts-2019-trade-deadline


Ebay Products