Vikings Announce #PrimetimePurple Jerseys for…
1 min read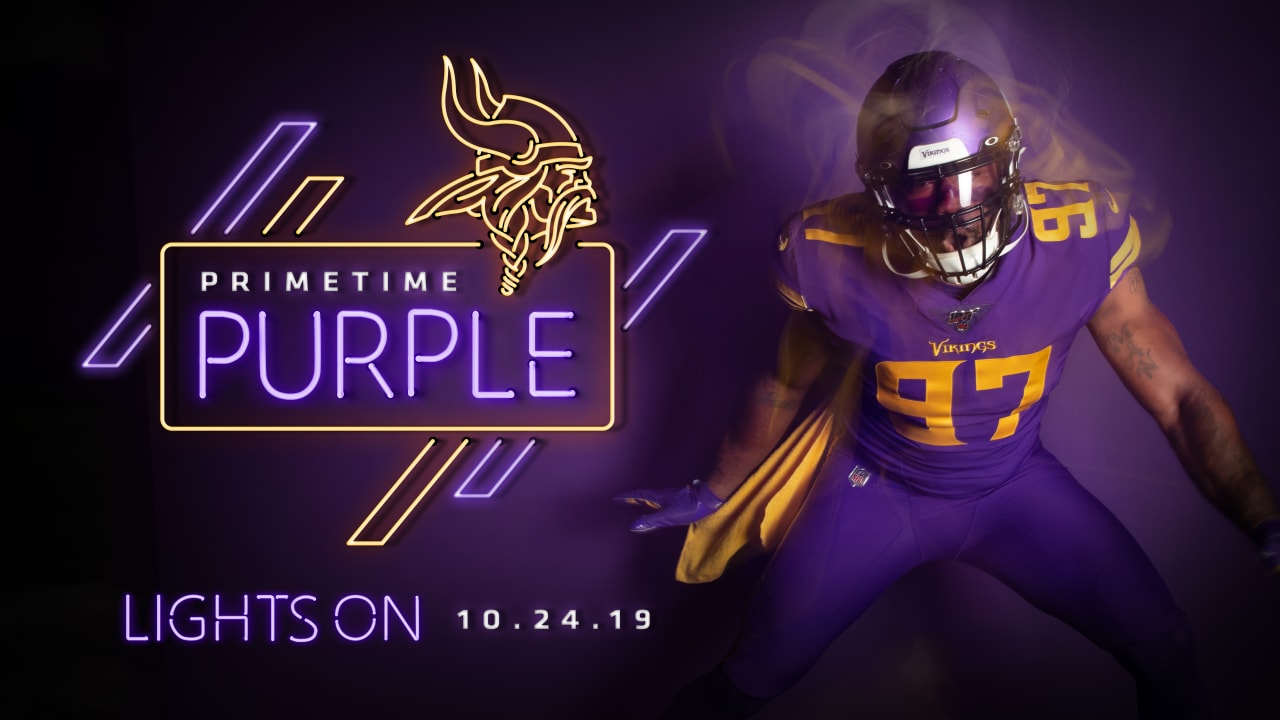 The Vikings didn't wear purple on purple again until Dec. 17, 2007, when they defeated the Bears 20-13 on Monday Night Football.
Minnesota wore purple on purple against the Cardinals on Nov. 7, 2010, and prevailed 27-24 in overtime thanks to a game-tying, 25-yard touchdown pass from Brett Favre to Visanthe Shiancoe and a 35-yard, game-winning field goal by Ryan Longwell.
The next occasion occurred on Oct. 27, 2013, when Cordarrelle Patterson returned the opening kickoff against the Packers an NFL-record 109 yards for a touchdown.
Three years later, the Vikings wore purple jerseys and pants that used yellow numbers and stripes. The Dallas Cowboys prevailed 17-15 on Dec. 1, 2016, in a game that Head Coach Mike Zimmer had to miss because of emergency eye surgery.
https://www.vikings.com/news/vikings-primetime-purple-jerseys-for-thursday-night-redskins-game


Ebay Products