Unwinding with Bud Grant at his Lakeside Cabin
2 min read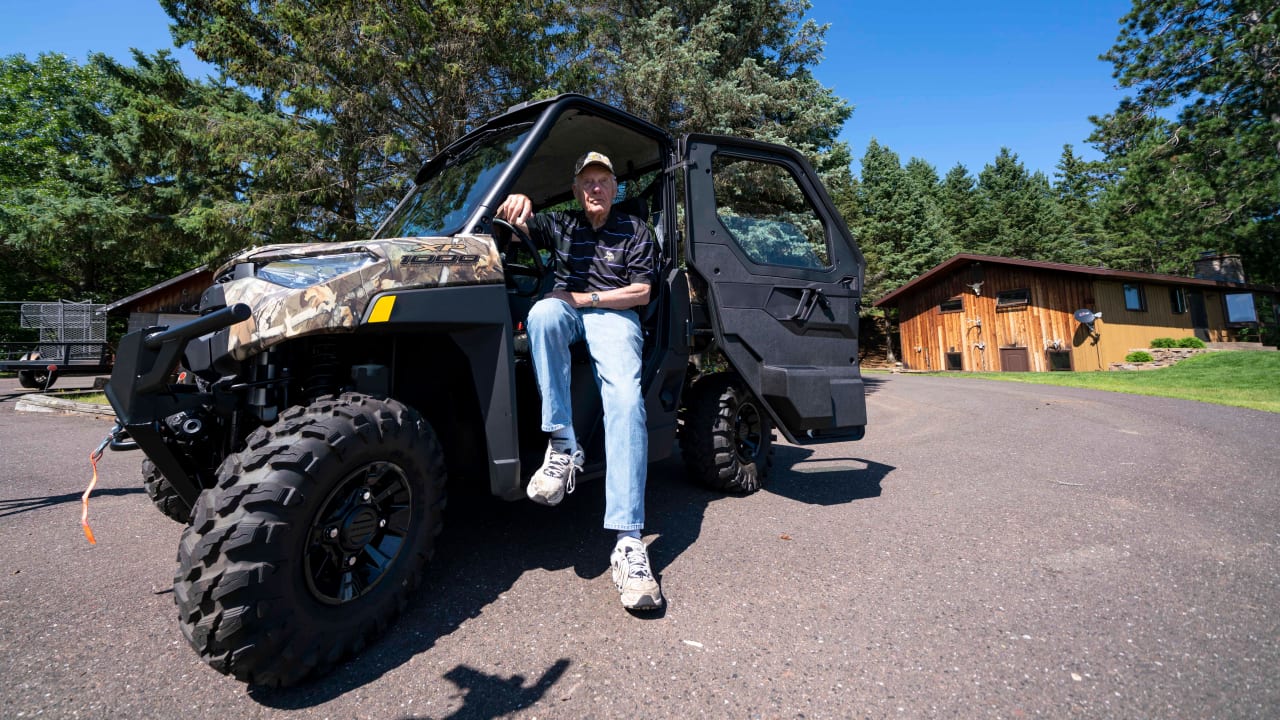 And while he has help, of course, from his longtime companion Pat and others, Grant enjoys the manual labor that comes with owning a cabin. He emphasizes the amount of work required, but it's clear the effort is fulfilling.
"If you don't enjoy mowing the lawn or cutting wood or clearing land or cleaning windows, then you shouldn't be here," Grant says. "But if you want your own place, you inherit a lot of upkeep – and that's what keeps us all healthy."
After visiting for a while outside, Grant suggests a reprieve from the afternoon sun, and we relocate to the living room.
He settles into a large recliner – "When you get older, it feels good when you can rock a little bit" – and smiles. Around him, trinkets and memories cover the walls. There's a framed photo of the first log cabin, which burned down years ago, next to a carved loon on the mantle behind his head. Nearby, a colorful pheasant is mounted above a painting of a fish.
"Everything has a story," Grant says, pointing to the decorated walls.
He has hunting stories, too many of them to list, but he tells us of the first whitetail deer he shot at 14 years old, just two miles north of the property he would later buy. Pride still fills his voice when he tells us that he's kept that pair of antlers to this day.
Grant reminds us that he grew up during the Great Depression, when things were, as he described them, "a little grim." He pauses for a moment and then says, thoughtfully:
"It's interesting to grow old and live through [so many changes]."
He tells us about his family's first car, asking if we know what a Model T Ford is – "a square, black little car" – and remembers transitioning next to a Model A. At times throughout his childhood, his parents did not own a car at all.
"I have more appreciation to the things that you take for granted," he says.
https://www.vikings.com/news/vikings-bud-grant-unwinding-at-lakeside-cabin


Ebay Products