Under the Headset: Defensive Coordinator Ed…
3 min read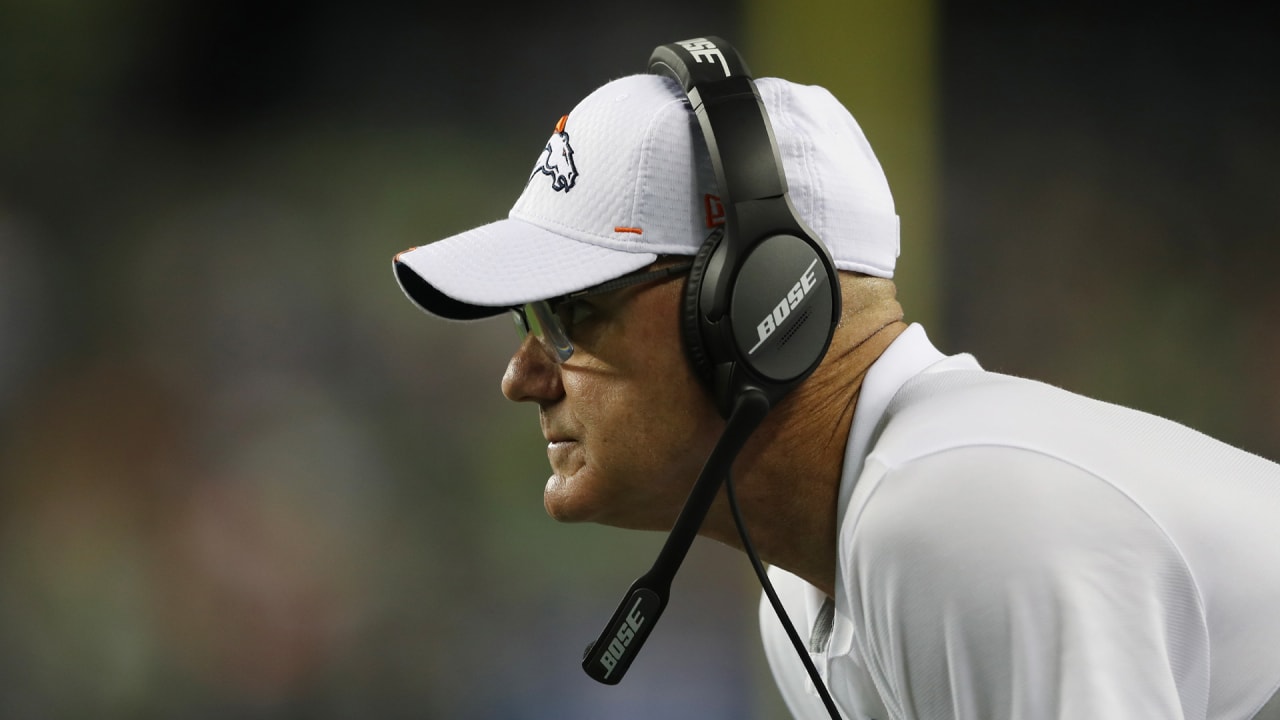 In his 29 seasons coaching in the NFL, Ed Donatell has seen a lot — including the Broncos' back-to-back Super Bowl victories in the '90s as the team's defensive backs coach. Now, he's back in Denver in his first year as the team's defensive coordinator, coaching another talented group. We caught up with him recently to talk about those championship Broncos teams, his experience working with Vic Fangio and what he thinks of the talent he has in this defense.
What made Steve Atwater a player who a lot of people say should be in the Hall of Fame?
"I think in his era, he was a guy who did two things: He would make the domination hit and then he could also turn the ball over for you. I also believe he's a two-time Super Bowl winner and played in three Super Bowls — that's usually something that's factored in there. So I think he has it all. I think [what] stands out when you talk to any guys about that era, his name comes up. He's one of the premier guys in that era that exemplifies extraordinary safety play."
Since then, you've maintained a friendship with him well after you were his coach. He sold you a house in Atlanta and coached your kids' youth football team. What makes him such a special person?
"My youngest son, Steve, who's a coach at Stanford, he spent more time with Atwater than at our house. He just hung out with his kids, slept over — they played ball or were doing something every day. … It's just that he treats everybody with respect. He was a guy who played at a really, really high level, but he was always aware of everybody around him and the people who did things to help him perform. That's what was good, and he was the same guy every day."
He told me that leading up to Super Bowl XXXII, the defensive backs had gone through so much film on the Packers that they told you midway through the week that they didn't need to watch any more. How did you react to that?
"There's a time in coaching every once in a while where somebody says they have it, and they were getting edgy. They were watching so much, they were getting edgy. It was just time to leave them alone and let them get to the game. We intended for them to have a good performance. I think we were 10- or 12-point underdogs, something of that sort. But when the moment was big, they all played good together, when they needed to on that stage. That was a really good Green Bay team."
When people look back on that team, they seem to look at the offense — Terrell Davis, John Elway, Shannon Sharpe, Gary Zimmerman, Rod Smith, Shannon Sharpe. Do you feel like the defense was underrated?
"It was just a really good team and good defense. I just look at the opponent we went against that day. They stood up to Brett Favre, and he had a great group of receivers and tight ends and a good running game, and Coach [Mike] Holmgren is a heck of a coach. They stood up on that day. It was a good program, with Coach [Mike] Shanahan and [then-defensive coordinator] Greg Robinson. They led us, and we were doing some really good things at that time."
https://www.denverbroncos.com/news/under-the-headset-defensive-coordinator-ed-donatell


Ebay Products