The Week Ahead: Bears prep for Raiders
2 min read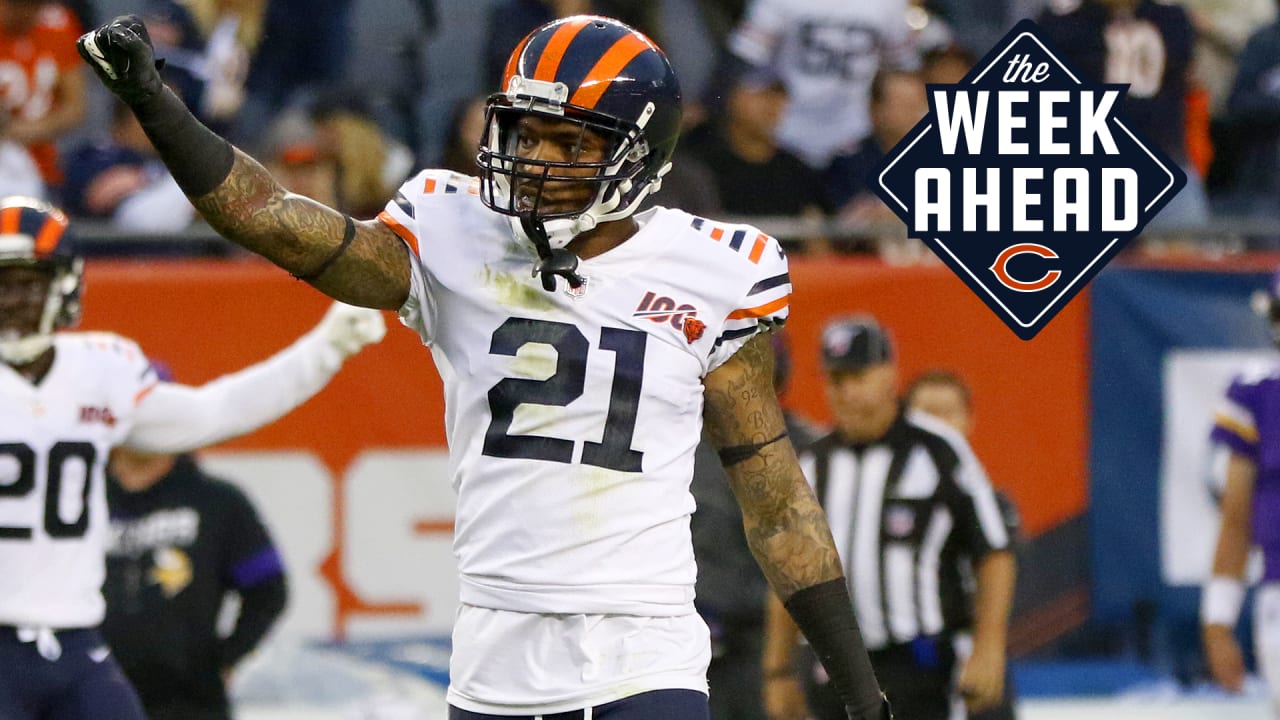 Storyline of the week
This week's focus normally would be on Bears All-Pro outside linebacker Khalil Mack facing the team that traded him last September. But that storyline could be overshadowed by others involving the game status of some key Bears starters.
Trubisky (shoulder), guard Kyle Long (hip), receiver Taylor Gabriel (concussion) and defensive linemen Akiem Hicks (knee) and Bilal Nichols (hand) all missed the Vikings game with injuries. The situation involving Roquan Smith will also be closely monitored. The second-year pro was deactivated last Sunday due to an undisclosed personal issue that the Bears have declined to shed any light on.
Series history
The series is tied 7-7 and the Bears have won three of last four. The Bears won the last meeting 22-20 on Oct. 4, 2015 at Soldier Field. Robbie Gould's 49-yard field goal with :02 to play gave the Bears the victory in a game that featured six lead changes. The Bears erased deficits of 14-6, 17-16 and 20-19 in the contest.
Numbers game
The Bears enter Week 5 ranked 30th on offense in the NFL (25th rushing and 29th passing) and 5th on defense (3rd against the run and 12th versus the pass). The Raiders rank 21st on offense (9th rushing and 26th passing) and 22nd on defense (tied for 16th against the run and 27th versus the pass).
Talk show
Coach Matt Nagy will address the media Wednesday, Thursday and Friday. Trubisky will speak Wednesday, as will offensive coordinator Mark Helfrich, defensive coordinator Chuck Pagano and special-teams coordinator Chris Tabor.
https://www.chicagobears.com/news/the-week-ahead-bears-prep-for-raiders


Ebay Products