Pederson Preparing for Zimmer's 'Pretty Extensive'…
3 min read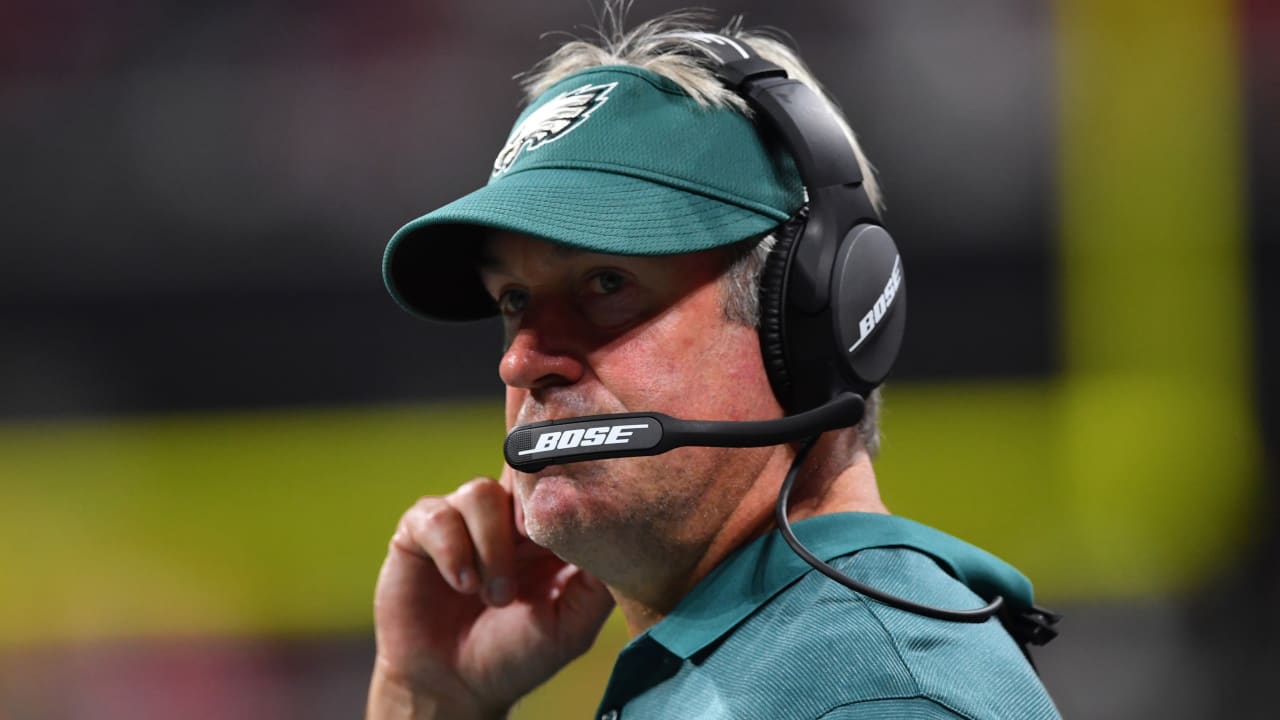 Here are other highlights from Eagles talking about the Vikings this week:
Pederson on scouting Vikings RB Dalvin Cook prior to the 2017 NFL Draft:
"The thing that I remember, having scouted Dalvin when he was coming out of college, is that he is that dual threat – both running and catching the football – and he's having a heck of a start to this year. He looks and appears healthy. He runs hard; he runs violent, and that's tough to bring down. Our defense has a challenge ahead trying to at least slow him down and try to get him on the ground. But then again, that's the thing – you focus too much on that, and he can beat you through the air, as far as catching balls out of the backfield. You know, you have to be patient, you have to slow him down in one area and then not let him beat you possibly catching the ball."
"We were close right there at that time [to drafting him]. … We were close to pulling the trigger on that one."
(Note: The Vikings traded up to draft Cook 41st overall. The Eagles selected cornerback Sidney Jones with the 43rd pick.)
Kelce on the Vikings defensive personnel:
"In general, they just have great players. They've had great players every time we've played them – the linebackers fly around and make plays; the defensive front, everybody knows about. I don't know where they're at in the NFL sack-wise, but they've gotta be towards the top. The two ends (Everson Griffen and Danielle Hunter) are perennial players – Hunter really came on strong for them last year. And then obviously Linval [Joseph] inside is not any small pickings or anything. We've got our hands full this week.
"They're as good as any I've seen. [Eric Kendricks], he's a really, really athletic guy, smart, flies around and makes a lot of plays, and then [Anthony] Barr, he's got everything you could want in a linebacker – he's big, physical, fast. He's got all the tools. … This is about as good a defense as we're going to face."
Wentz on facing a Zimmer-led defense:
"They're very complex. They do a lot of different things – different fronts, different blitz looks, and then at the same time, the personnel they have, a lot of good players and a lot of guys who are extremely knowledgeable on defense. They've played together for a long time, so they're able to disguise things and bluff things and bring pressures from different ways because they're all so in-sync."
Wentz on playing near his hometown of Fargo, ND:
"Without a doubt. There's a lot of friends, family, I mean, this is about three hours from North Dakota, from NDSU, so without a doubt there will be a big contingency of family [and] friends that are excited they'll get to see me play live."
https://www.vikings.com/news/eagles-doug-pederson-preparing-vikings-mike-zimmer-pretty-extensive-blitz


Ebay Products