Miller, Lynch return; Clemmings out for year
3 min read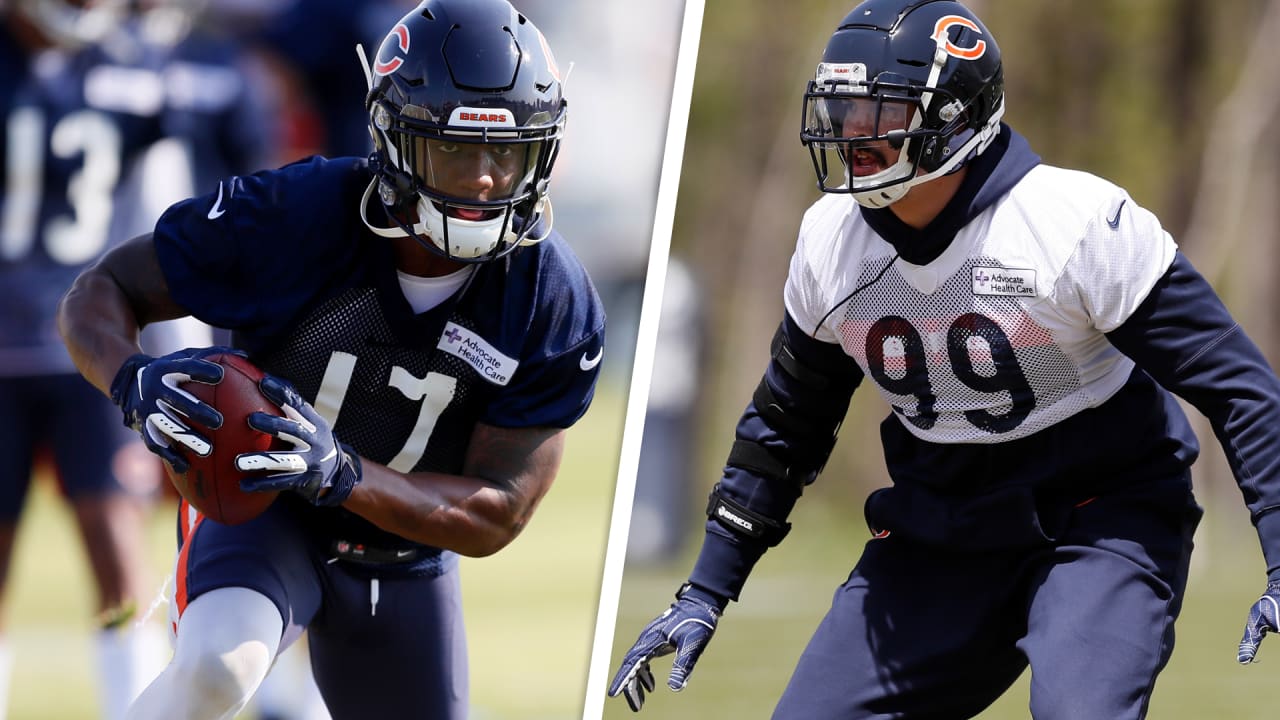 "Nothing has changed with him," said coach Matt Nagy. "When he's on the field, he's a playmaker. He can make plays. He's a weapon for us. But having him out the last several weeks, we've got to make sure he stays inside that playbook and he understands the details of this offense. That's our focus is making sure he does that. Once you do that in the game, then your volume of plays starts to go up a little bit."
Miller told reporters that he "was moving around pretty well" and felt no pain during Monday's practice. He also said that he expects to be 100 percent for the Sept. 5 season opener against the Packers.
"Of course I don't like sitting out," Miller said. "I'm going to go in regardless of what I've got going on. But things happen and it was just a minor setback and I'll be ready for Week 1."
Although Miller has missed a significant amount of practice time since the end of last season, he's not worried about his timing with quarterback Mitchell Trubisky being a problem.
"I know everything's going to click because we work so hard just to make things right," Miller said. "We also go over things during meetings, so it's not just on the field. Our chemistry I think is going to be on point this year."
Miller is also confident that he'll benefit from possessing a better grasp of the offense entering his second season with the Bears.
"I know exactly what I'm doing each and every play," Miller said. "When you're good mentally out there, you can play faster. I think you're going to see a different me this year."
Monday's bad news came in Nagy's revelation that veteran T.J. Clemmings, who was competing for the third tackle position, suffered a season-ending quad injury in Saturday night's preseason win over the Colts.
Fellow reserve tackle Rashaad Coward remains sidelined with an elbow injury he sustained in the Bears' preseason loss to the Giants a week earlier. While the second-year pro is improving, he won't play in Thursday night's preseason finale against the Titans.
"He's not going to be going this week," Nagy said. "He's definitely 'arrow up.' He's getting better. But I think it's still evaluating that on a day-to-day deal. He's not there this week."
With Coward unavailable, undrafted rookie guard Alex Bars was inserted at left tackle after Clemmings exited against the Colts. The Notre Dame product likely will see more playing time there versus the Titans.
"I would suppose so," Nagy said. "I think that he did a good job. I watched the tape post-game in my office and you could see that he did some good things there. We just want to see him keep growing and see what he can do, but I liked what I saw, so we'll get him going there a little bit more."
https://www.chicagobears.com/news/miller-lynch-return-clemmings-out-for-year


Ebay Products