Kyler Murray, Lamar Jackson 'Could Be The Future…
3 min read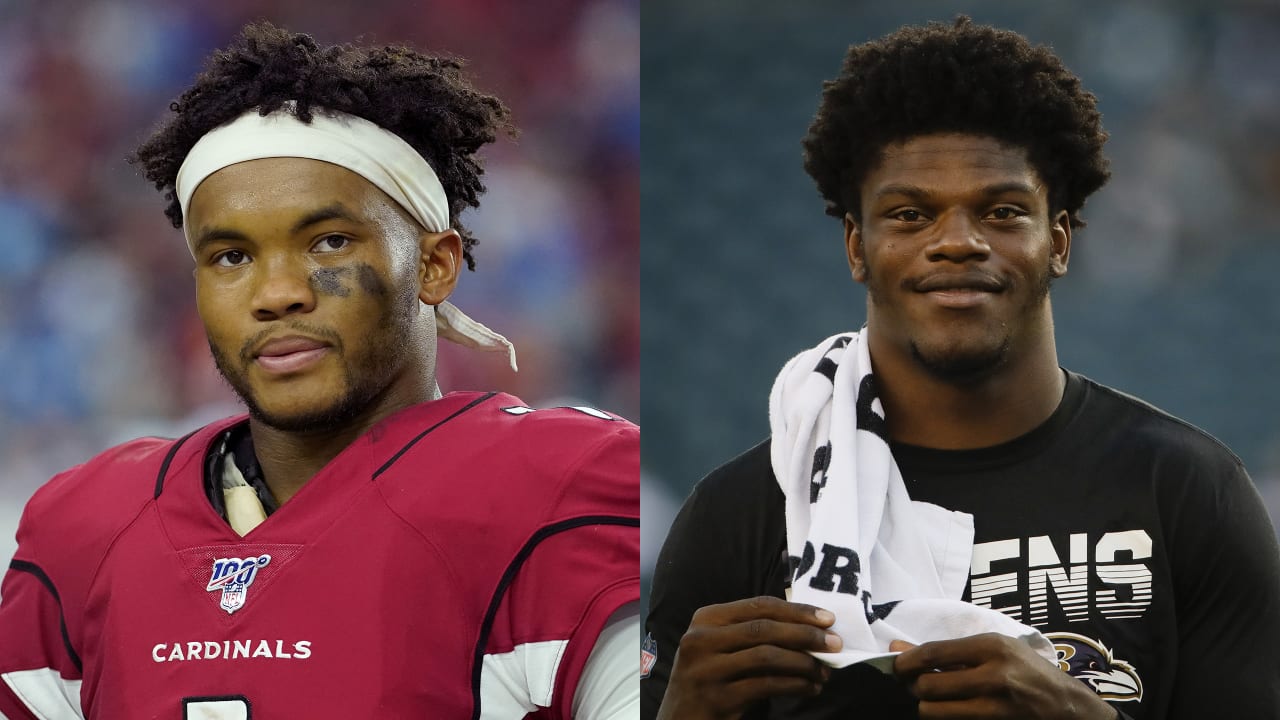 While their speed is unquestioned, Jackson and Murray will only lead an offensive revolution if they can beat teams with their arm.
Jackson never reached a completion percentage of 60 in college and sat at 58.1 percent as a rookie. While the Ravens won six of his seven regular season starts, the offense struggled in a playoff loss to the Chargers.
After an offseason of scrutiny, Jackson came out in the Ravens' season opener on Sunday and dazzled, completing 17-of-20 passes for 324 yards and five touchdowns. He registered a perfect passer rating of 158.3 in a 59-10 whipping of the Dolphins.
"Not bad for a running back," Jackson said slyly after the game.
Murray's arm talent isn't as much in question after a fantastic showing in his Heisman Trophy-winning campaign last year at the University of Oklahoma. He had some issues early in Sunday's 27-27 tie against the Lions but looked fantastic in the fourth quarter and overtime.
While the current focus is his size, Murray said his arm talent was a hot topic in the past.
"When I left (Texas) A&M, nobody thought I could throw," Murray said. " 'I'm short and I can't throw.' That's a bad combination."
Jackson was famously asked by coaches during the NFL draft process if he would consider switching positions, but he still feels "very fortunate" to play in an era in which the default decision isn't to move an elite athlete away from quarterback.
He went in the first round of the draft, as did Deshaun Watson and Patrick Mahomes in 2017. Murray was the No. 1 overall pick in April.
 "It's a new era, definitely," Jackson said.
Harbaugh believes Kingsbury found the perfect trigger man for his scheme in Murray. The Ravens, meanwhile, have clearly tailored their offense to Jackson's strengths, bringing in bruising running back Mark Ingram while adding speedster Marquise 'Hollywood' Brown at wide receiver.
Both organizations have gone all in on fleet-footed quarterback prospects, and Harbaugh expects others to follow suit.
"The mobility at that position is not something that's new, (but) maybe the speed and the ability of these guys to really get out and run are more like Michael Vick, who's a more recent phenomenon," Harbaugh said. "I would expect more and more of it in the league, for sure."
Kingsbury believes mobile quarterbacks have long been viewed with a more critical eye than pocket passers. The stigma of the running quarterback can be fully smashed if Murray and Jackson succeed in the NFL.
"That's always been the thought," Kingsbury said. "If somebody comes along that proves that wrong, then a lot of people are wrong. And people don't like being wrong."
https://www.azcardinals.com/news/kyler-murray-lamar-jackson-could-be-the-future-of-football


Ebay Products