Kyle Shanahan Provides In-depth Player Updates…
3 min read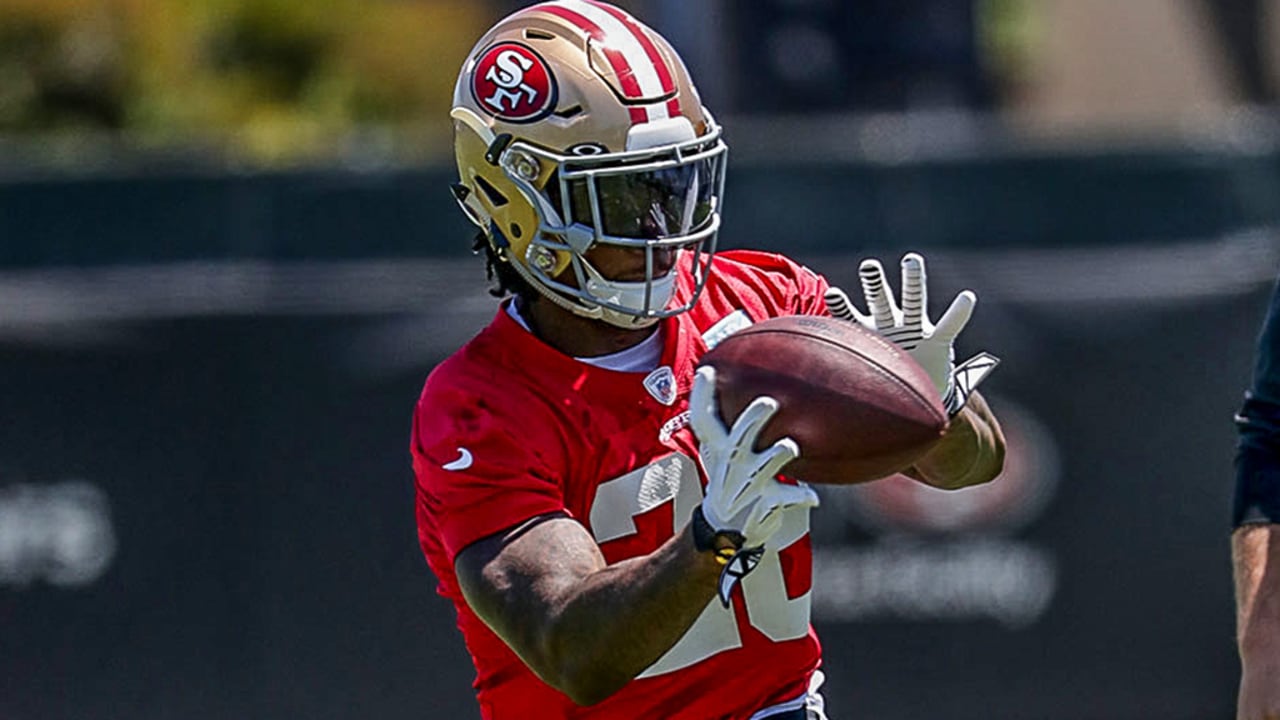 Kyle Shanahan held a conference call following the San Francisco 49ers, 24-15, preseason victory over the Denver Broncos. As the team has two practices to prepare for their third preseason contest against the Kansas City Chiefs on Saturday, here are six updates from the 49ers head coach:
1. Garoppolo's Rocky Start in the Mile High
Jimmy Garoppolo and the 49ers starting offense got off to a rough start to open the contest. Garoppolo played the first three series of the game and completed 1-of-6 passes for no yards and an interception. Despite Monday night being the quarterback's first live snaps since suffering a torn ACL just 11 months prior, Shanahan doesn't seem too bothered with Garoppolo's small sample size.
"You always want to play better. But to get concerned over 10 plays, that's pretty irresponsible," Shanahan said. "What stinks is when you go out there and you just get a few opportunities and it doesn't go right and you're not in a position to play yourself out of it. Hopefully he'll get to be in there longer versus Kansas City. I hope it's all good things, but most likely there will be some good, some bad and then we'll see how long he can stay in and grow from it."
2. QB2 Conundrum
Shanahan continues to keep his cards close to his chest when it comes to who will play behind Garoppolo in 2019. Although C.J. Beathard and Nick Mullens have rotated starts throughout the first two preseason contests, there is no word on which will be the first off the bench during Saturday's dress rehearsal.
"I believe in both those guys. I believe they can play. We'll see who we decide to go with in the second group this week," Shanahan said. "There's a lot more playing time for both of them to get here. I feel very good with both the guys, we've had both of the guys here in a lot of game situations. But, it's been a fun battle to watch. I think both of them are playing better than they have the last two years.
"I know we have two backup quarterbacks who are both capable of starting, and I would be happy with either one as our backup," he continued. "One of those guys is going to win the job. We will make that decision. I do not see myself making that decision until I absolutely have to, and that probably won't be until the final 53. But if we make it before that, and there's no advantage to hiding it, I promise I'll let you guys know."
3. Jet's Return
Wednesday's practice marks 18 days since Jerick McKinnon received a platelet-rich plasma (PRP) treatment on his knee. The running back was expected to miss two weeks after experiencing knee soreness shortly after his return from the Physically Unable to Perform list. Given the 49ers quick turnaround ahead of Saturday's contest against Kansas City, San Francisco anticipates the running back returning to at least individual drills by Thursday. There is no exact timetable on when McKinnon will return to team drills just yet, but the 49ers are hopeful to get their running back ready for Week 1.
https://www.49ers.com/news/kyle-shanahan-49ers-broncos-injury-updates-following-preseason-win-over-br


Ebay Products