Early Look: Vikings at Cowboys
2 min read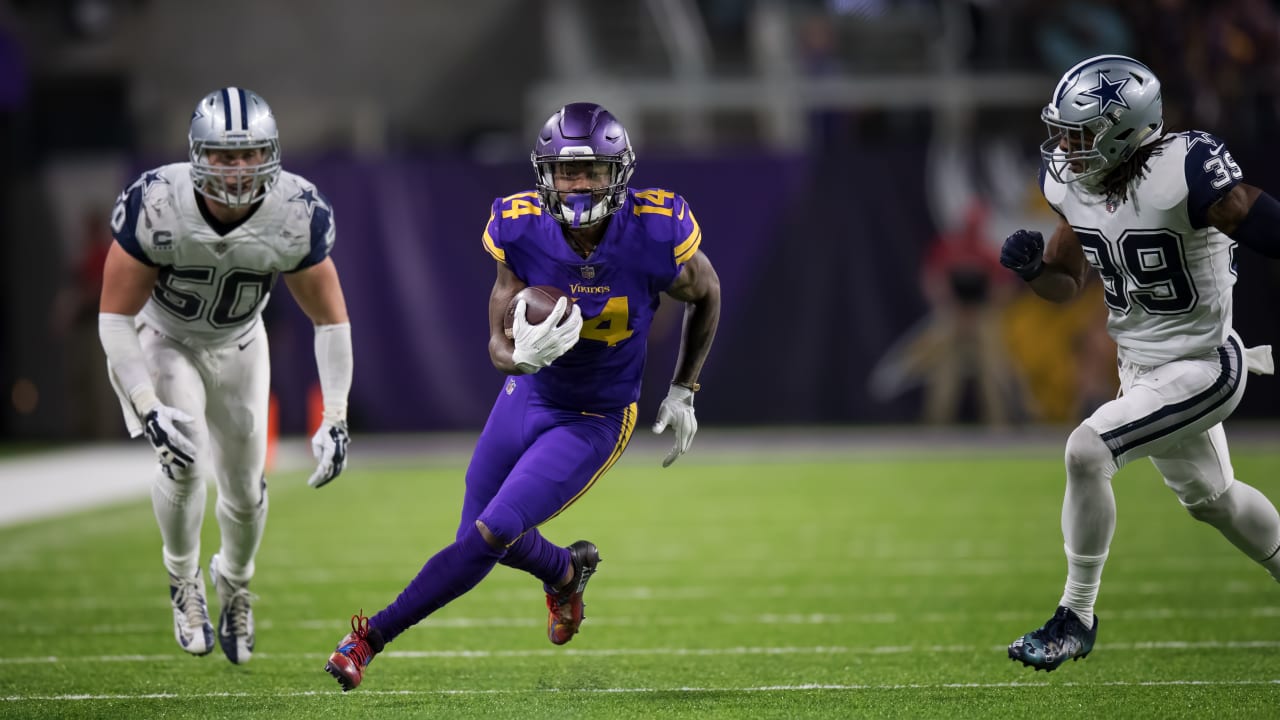 Special teams: The Vikings had a roller-coaster game on special teams against the Chiefs.
Mike Hughes forced a fumble on the opening kickoff of the second half that was recovered by Holton Hill, and the turnover led to a Vikings touchdown.
But Dan Bailey missed the ensuing extra point. He made his lone field goal try from 29 yards and hit two of three extra points. Bailey has made 13 of 15 field goals, and 25 of 27 extra points so far in 2019.
Punter Britton Colquitt punted five times for 251 total yards, an average of 44.1 yards per punt. Colquitt, who's net average was 42.0, was solid on directional punts until his final attempt, which went just 27 yards.
Hughes had 29 total yards on five punt returns. The Vikings did not record a kickoff return.
Cowboys kicker Brett Maher made three of four field goals Monday, hitting from 35, 52 and 28 yards. He missed a 54-yard try. Maher made all four extra point tries.
Maher has made 13 of 18 field goals in 2019, and all 26 extra points. He has hit four of seven attempts of 50-plus yards in 2019, with a long of 63.
Cowboys punter Chris Jones averaged 40.0 yards on two punts against the Giants. He is averaging 42.7 yards per punt in 2019.
Pollard handles kickoff return duties for the Cowboys, and Tavon Austin is the punt returner.
The NFC currently features nine teams with winning records heading into an important Week 10 schedule, as six of those teams will play each other.
Besides the Minnesota-Dallas matchup, the Packers host the 5-3 Panthers on Sunday afternoon. Monday Night Football is an NFC West showdown with Seattle (7-2) at undefeated San Francisco (8-0).
The 7-1 Saints play the 1-7 Falcons, and the 5-3 Rams are at Pittsburgh. The 5-4 Eagles have a bye.
https://www.vikings.com/news/early-look-vikings-at-cowboys-2019


Ebay Products