David Johnson Closes In On Return, Pairing With…
2 min read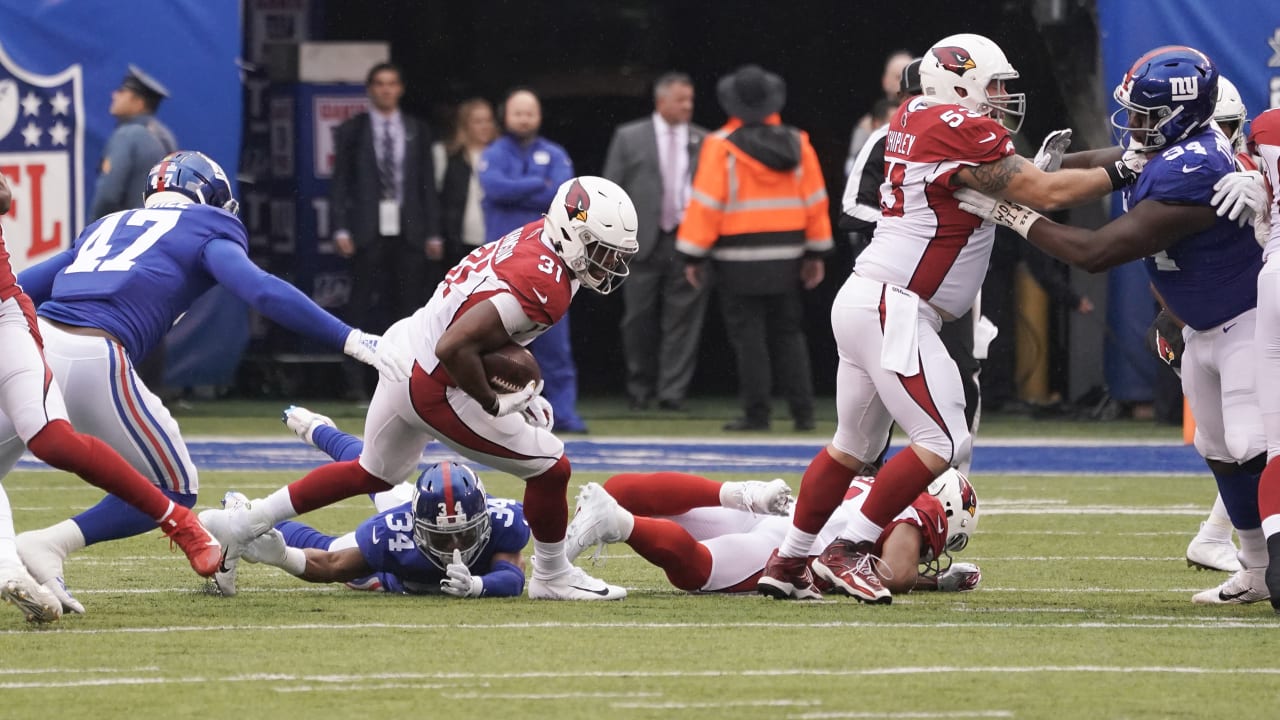 David Johnson darted briefly into the locker room, knowing he needed to get to his post-practice treatment but wanting to fish his phone out of his locker.
The running back, who hasn't played since Oct. 20 (and that briefly) because of an ankle injury, looked smooth as he rushed by with a smile on his face.
The Cardinals are expecting Johnson to return to the field Sunday in Tampa. How that manifests itself hasn't been determined yet, not after Kenyan Drake's dynamic 110-yard rushing debut after arriving in trade, and with fellow injured running back Chase Edmonds (hamstring) expected not to be able to play against the Buccaneers.
How it plays out began Monday, when the Cardinals got a bonus practice in following their Thursday game last week and a mini-bye over the weekend. But Kingsbury said Johnson's return, along with Drake's performance, leads him to find more ways to get multiple running backs on the field than he would have previously.
"If you have them, yeah, I think there is some creativity that you can fit in, and we'll try and be effective and efficient in doing that as much as we can," Kingsbury said. "If you have two really good players, you find ways to get them both the ball and on the field the same time, and we'll try to do it."
Johnson played just three snaps the last game in which he appeared, with one rushing attempt for two yards. The game before, against the Falcons, Johnson only had 34 yards on 12 carries, but was the Cardinals' leading receiver with 68 yards on six receptions.
https://www.azcardinals.com/news/david-johnson-closes-in-on-return-pairing-with-kenyan-drake


Ebay Products