David Johnson, Christian Kirk Game-Day Decisions…
2 min read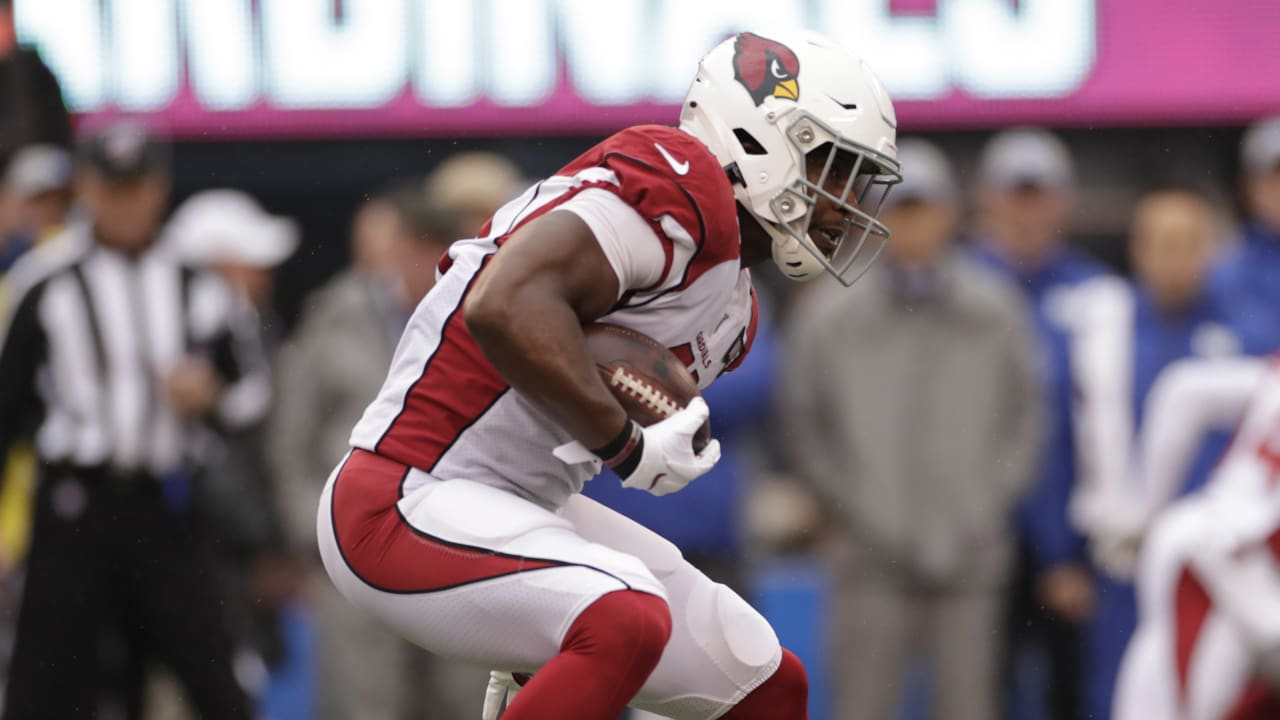 The kickoff for Cardinals-Saints is 10 a.m. Arizona time on Sunday, but the substantive movement will begin 90 minutes prior.
Both teams must announce their inactives by then, and there are some big names on both sides that have been listed as questionable.
The Cardinals hope to have running back David Johnson (ankle) and wide receiver Christian Kirk (ankle), while the Saints are likewise in wait-and-see mode on quarterback Drew Brees (thumb) and running back Alvin Kamara (knee).
Johnson didn't practice at all this week after playing only three snaps in Sunday's win against the Giants. Cardinals coach Kliff Kingsbury was not ruling out the possibility of having Johnson available.
"He's a tough guy," Kingsbury said. "We're hopeful, but we'll see how he feels on Sunday."
Kingsbury said the lack of practice reps would not hamper Johnson's ability to be mentally prepared if he is physically ready.
"With a younger player, possibly (it's an issue), but with David, he's played so much football and has a high football IQ, and seems to have quite a comfort level with where we're at, and the scheme," Kingsbury said. "I feel good about it."
Kirk has missed the past three games with a high-ankle sprain suffered against the Seahawks, but Kingsbury was encouraged by some of his movements in practice and is hoping to get him back.
The Cardinals have relied on the rushing attack in recent games but could use all hands on deck if the contest against New Orleans turns into a shootout.
"It's going to be hard to keep pace with that offense, and we know that," Kingsbury said. "It would be nice just to have (Kirk) back. He works really hard and deserves to be playing."
Kamara, arguably the most talented running back in the NFL, practiced in a limited capacity on Thursday and Friday after missing last week's win over the Bears. Brees practiced in a limited capacity each day this week after missing the past five games following thumb surgery.
The Saints are 5-0 with Teddy Bridgewater at the helm and Kingsbury said there won't be alternate game plans depending on who plays.
"(Bridgewater) is a legit starter and Brees is an all-time great," Kingsbury said. "Either way, you know coach (Sean) Payton is going to have a great plan and is going to be attacking. We have the same mindset with either guy."
https://www.azcardinals.com/news/david-johnson-christian-kirk-game-day-decisions-against-saints


Ebay Products