Cook, Elliott Hoping to Star for Vikings & Cowboys…
3 min read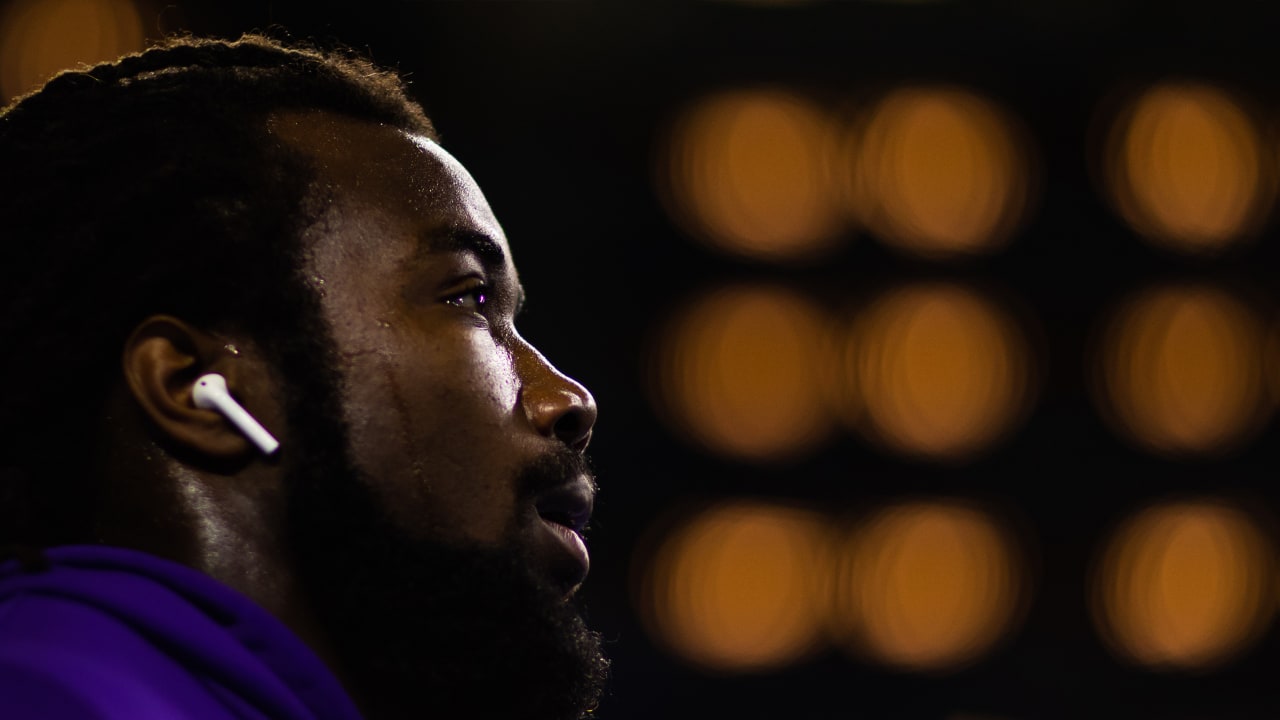 "It's easy to see why they're having so much success – doing a great job up front, and he's an elite running back," he added.
Garrett then commented on Elliott, who he said "makes everyone around him better" for the Cowboys offense.
"We want to be physical on the offensive and defensive lines, we want to be able to run the football, and he's been a guy who's been able to do that week-in and week-out over the course of his career for us," Garrett said. "He's more than just a runner; he's an excellent protector, he's a very good receiver out of the backfield, he's got a tremendous competitive spirit that everybody around him really responds to, and he's just a hell of a football player. We've got the utmost respect for him, and we're lucky to have him."
The Cowboys signed Elliott to a lucrative, long-term extension in early September.
Asked if he pays much attention to the deals that other running backs are signing around the league, Cook said he doesn't concern himself with business outside of his own.
"Everybody's situation is unique and different. My situation is totally different than those guys," Cook said. "I'm chasing the game. I'm not chasing anything else but the game. I want to learn as much as I can. I want to be the best player, the best back, the best teammate that I can be for the Vikings.
"If you're chasing anything else but the game, you'll fall short of that," he added. "I'm not trying to fall short of that."
When Cook takes the field on Sunday, he has a shot at hitting the 1,000-yard mark just 10 games into the season.
The only other running backs in Vikings history to accomplish the feat in the same number of games are Adrian Peterson, who did so in 2007, 2008, 2012 and 2013, and Robert Smith in 2000.
Asked what it would mean to reach the benchmark, Cook said it's "awesome" to be included in a sentence with Peterson.
"That's a guy that's highly [regarded] in this organization, and I'm just proud to be in the conversation," Cook said. "It just shows you the work, the time and everything that I've put into this thing. It just shows that if you keep chipping away and working hard, things are there for you to accomplish."
His teammates are rooting for him, as well.
Wide receiver Stefon Diggs said it would be "huge" to see Cook hit 1,000 yards so quickly.
"[I've been talking] for the past couple years of how special he is and how special he's going to be," Diggs said. "But this will just be a small milestone for what he can do, and I look forward to it. I'll be out there blocking for him."
But Cook is less focused on stats and more on getting a win on the prime-time stage. 
"I'm actually fired up to go play down in that stadium. It should be a good event," Cook said. "It's Sunday Night Football, man. If you can't get ready to go for that, I think you're in the wrong sport."
https://www.vikings.com/news/cook-elliott-hoping-to-star-for-vikings-cowboys-on-prime-time-stage


Ebay Products