CBS Sports Ranks 8 Remaining Playoff Teams
3 min read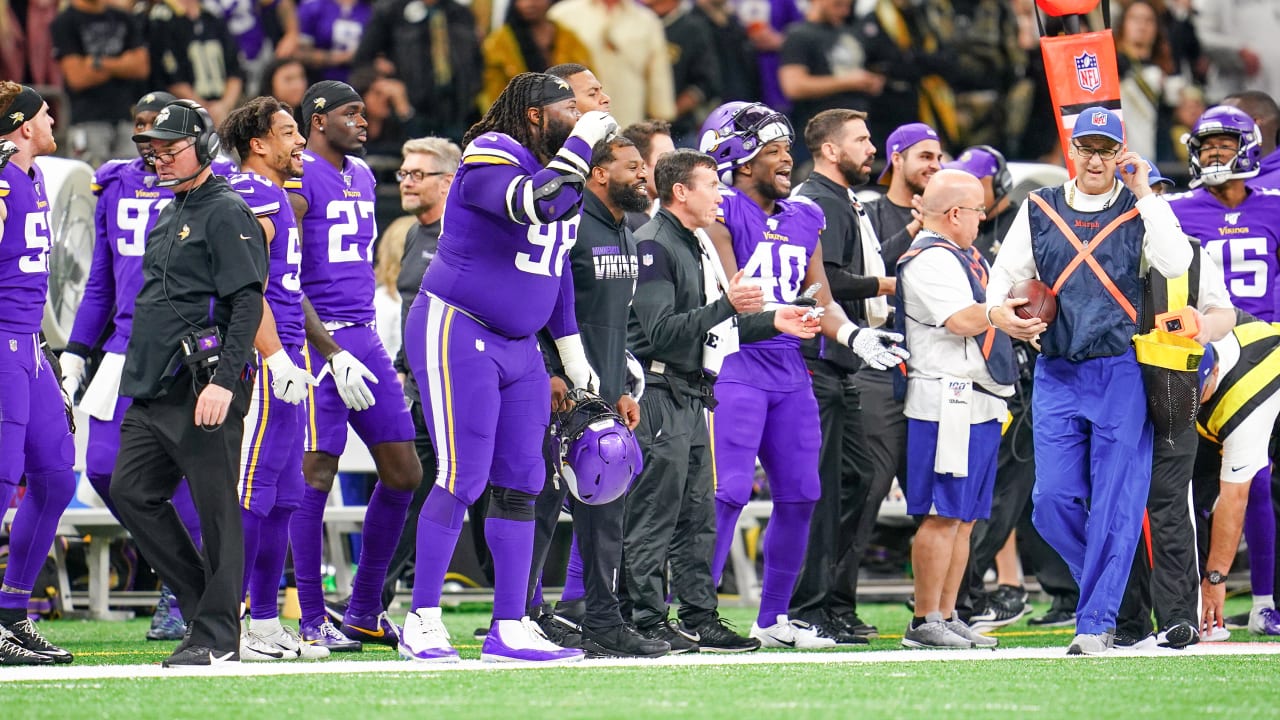 And then there were eight.
The Vikings upset of the Saints in New Orleans Sunday advanced Minnesota to the Divisional round of the playoffs and kept alive their pursuit of a Super Bowl appearance.
CBS Sports' Jordan Dajani recently ranked every remaining team and listed the Vikings at No. 5 overall (third among NFC teams). He wrote:
Wow. How about the Vikings? The Saints were a Super Bowl favorite this season, and Kirk Cousins and Co. marched down to New Orleans and took Drew Brees down in overtime! Cousins passed for 242 yards and a touchdown, and Dalvin Cook recorded 130 yards from scrimmage and two rushing touchdowns, but the MVP award goes to Minnesota's defense as a whole. Defensive linemen Danielle Hunter and Everson Griffen combined for eight tackles, [3.0] sacks and a forced fumble, and safety Harrison Smith led the team in tackles while his running mate, Anthony Harris, picked off Brees once. Now that Cousins finally has that big win and a strong defense to go along with it – who knows how far the Vikings can go?
The Vikings are scheduled to face the No. 1 seed 49ers in San Francisco on Saturday. Kickoff is at 3:35 p.m. (CT).
Dajani placed the 49ers at No. 3 on his list (first among NFC teams).
We have poked and prodded the 49ers for their faults all year, but they gutted out a 26-21 win over the Seahawks in Week 17 to acquire a first-round bye and finished with a 13-3 record.
Dajani praised San Francisco's running backs, wide receivers and defense and opined that "it's all going to come down to if Jimmy Garoppolo can get the job done."
[Garoppolo] got better as the season progressed, and he completed 74.3 percent of his passes for 349 yards, four touchdowns and one interception in the statement win over the Saints in Week 14. He also played well during the win in Seattle last week, and he completed a season-high 81.8 percent of his passes for 285 yards. It seems like he understands when to rely on his play-makers and when he needs to shoulder the load, which is important for this team if [it wants] to make the Super Bowl. Additionally, defenses still win championships, and the 49ers allowed just 281.8 yards per game in the regular season. That's second in the league behind the Patriots.
Dajani's full rankings were as follows: Ravens, Chiefs, 49ers, Packers, Vikings, Titans, Texans, Seahawks.
https://www.vikings.com/news/lunchbreak-cbs-sports-ranks-8-remaining-playoff-teams


Ebay Products