Cardinals Make It Back-To-Back Wins By Beating…
2 min read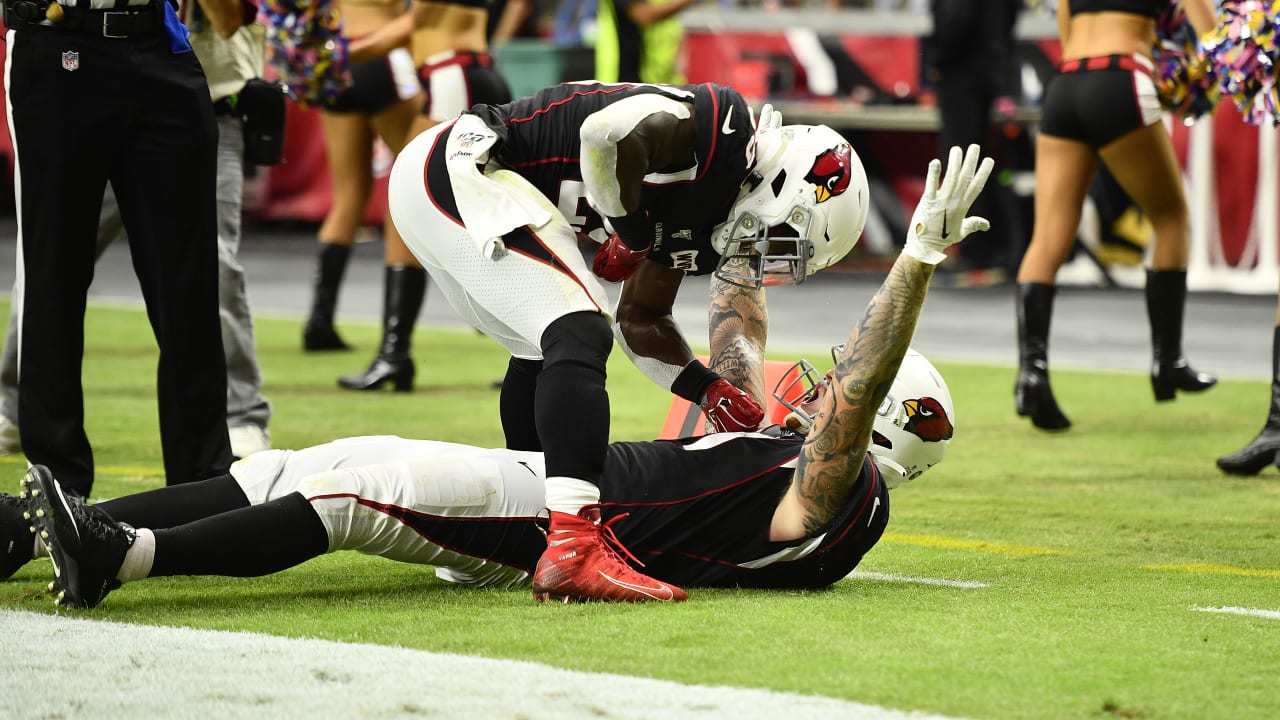 The Cardinals didn't win just because of some breaks. They also won because Kingsbury's offense, with all of its "illusion of complexity," is beginning to find itself, making life miserable for an already-struggling Falcons defense. They won because Murray continues to flash as something beyond his NFL-inexperienced years, with the rookie throwing for 340 yards, three touchdowns and no turnovers once again. They won because running back David Johnson was able to play through whatever back issues he might have and pulled in what turned out to be the game-winning touchdown catch.
(Game-winning, of course, since Cardinals kicker Zane Gonzalez was able to make his extra point.)
Of course, the Cards had built a 27-10 lead early in the third quarter, only to have it disappear behind Matt Ryan's four touchdown passes – "That's NFL football," Kingsbury said – and the return Monday of cornerback Patrick Peterson can't come fast enough.
Still, Chandler Jones and Terrell Suggs combined to take Ryan down for a sack in a tie game with seven minutes left, allowing Murray to drive the Cardinals for the go-ahead TD on the Johnson reception. The Cards went 3-for-4 in the red zone, and the one non-touchdown came at the end of the first half when, much like the previous week in Cincinnati, time ran out on the full playbook and Kingsbury took the field goal.
Even after the missed extra point — "To miss that kick is no good for anybody," Bryant said. "We've kind of dug ourselves a hole, and you don't want it to end like that" – the Cardinals still needed a first down to seal the win. That was up to Murray too.
On the third-and-5, Murray had a pass/run option and when the pass wasn't immediately there, he yelled at Williams to block for him. He ran out right in front of Kingsbury, but never extended the ball to the marker – making for an anxious minute or two on review.
https://www.azcardinals.com/news/cardinals-make-it-back-to-back-wins-by-beating-falcons


Ebay Products