Bringing the Heat in Denver
2 min read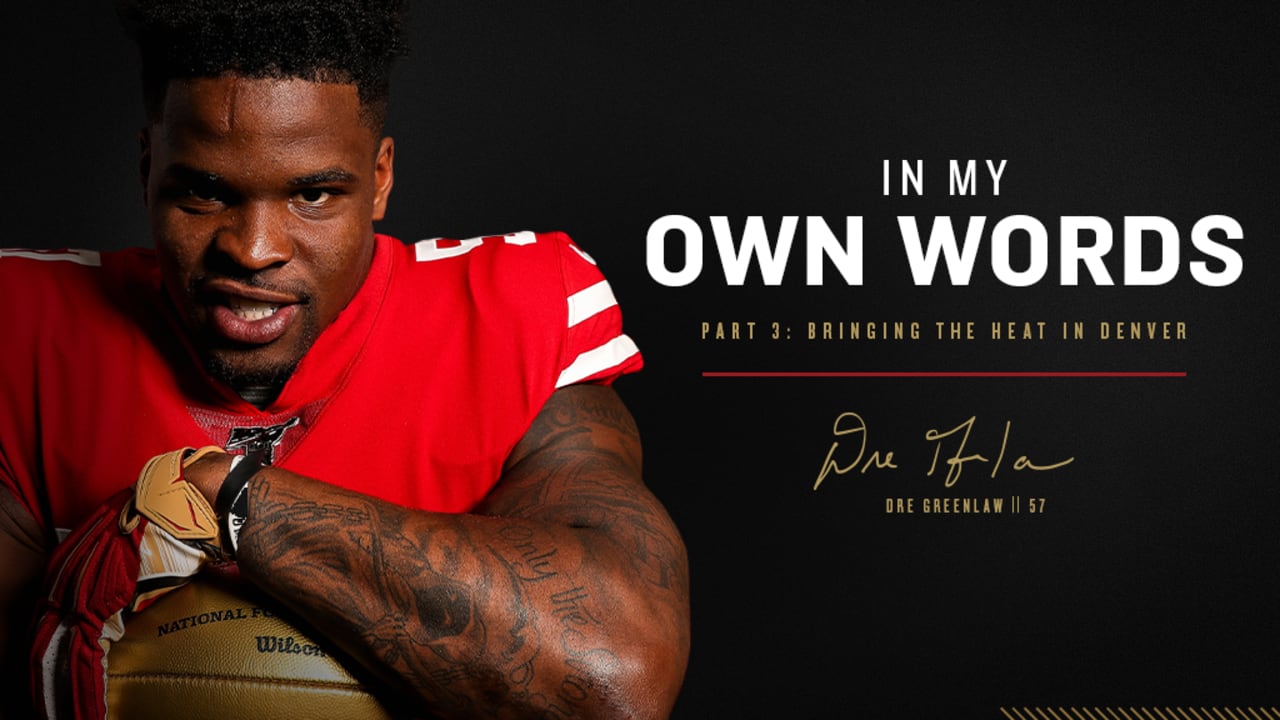 The best part about our time in Denver was coming home with a win. Although it's preseason and doesn't count, it still matters when it comes to helping this team get better. But the worst part about the trip was making it back home to San Francisco so late following the "Monday Night Football" game. We got back around 2:00 in the morning. That also is definitely different from college.
So far, I've played against the Dallas Cowboys "ones" and the Broncos "ones." Now I get to switch gears and get my feet wet against Kansas City's offense. The third week of the preseason is known as the "dress rehearsal," so we'll get an extended look at their starters. Everyone knows about the Chiefs weapons on offense, and I'm looking forward to playing against those guys.
This won't be my first time playing against Patrick Mahomes. We faced each other my freshman year at Arkansas when he was a junior at Texas Tech. I actually got my first start that game as a freshman. It's crazy how I get to face him in the NFL now. I'm definitely looking forward to playing in the "loudest stadium" against a playoff caliber team. Stay tuned.
https://www.49ers.com/news/in-my-own-words-bringing-the-heat-in-denver


Ebay Products