Bears put Long on injured reserve
2 min read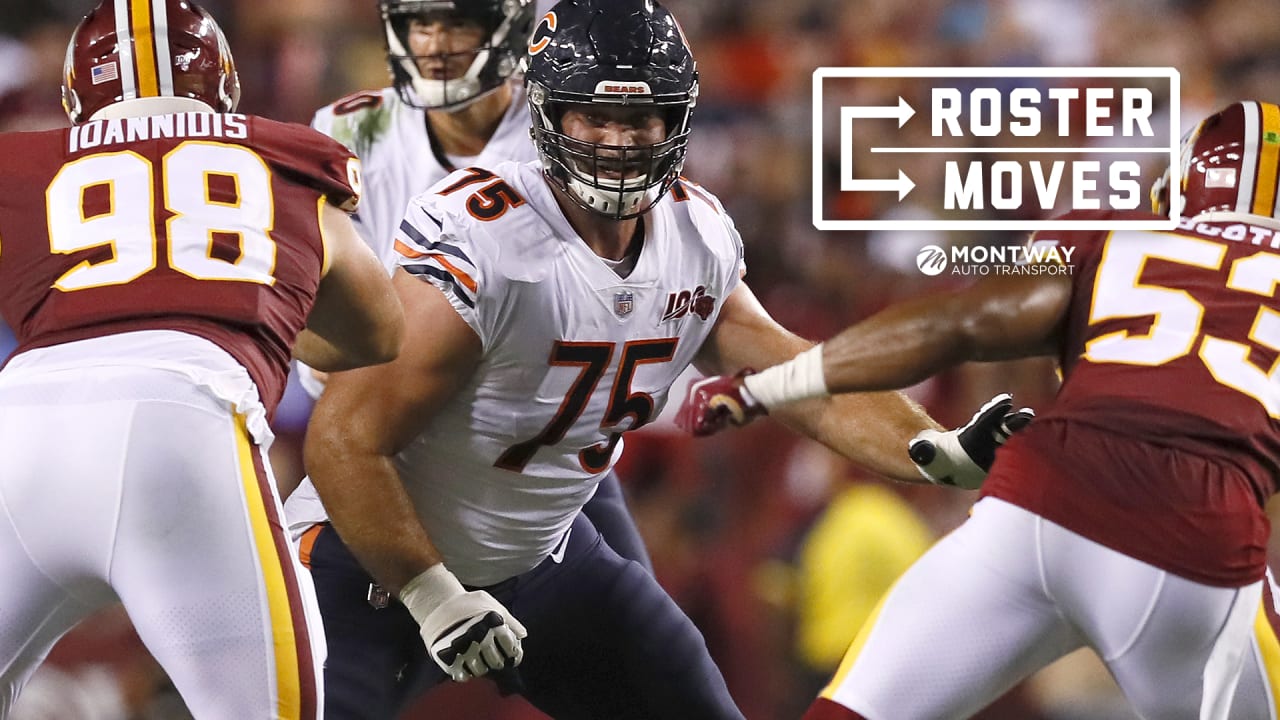 The Bears on Monday placed guard Kyle Long on injured reserve with a hip injury.
The seven-year veteran started each of the first three games this season, sat out a Week 4 win over the Vikings and then returned to play against the Raiders on Oakland.
Selected by the Bears with the 20th pick in the 2013 draft, Long was voted to the Pro Bowl in each of his first three seasons (2013-15) while starting 47 of 48 games. But he missed 22 of 48 contests over the next three years (2016-18) with injuries.
Long started the first seven games in 2018 before injuring his foot Oct. 28 in a win over the Jets at Soldier Field. He missed eight contests before returning to start the Bears' regular-season finale in Minnesota and the wild-card playoff loss to the Eagles.
In a corresponding move, the Bears have signed defensive lineman Abdullah Anderson to the active roster and added tight end Dax Raymond to the practice squad.
Check ChicagoBears.com later for expanded coverage.
https://www.chicagobears.com/news/roster-moves-bears-put-long-on-ir


Ebay Products