Ageless Amukamara enjoying best camp of career
3 min read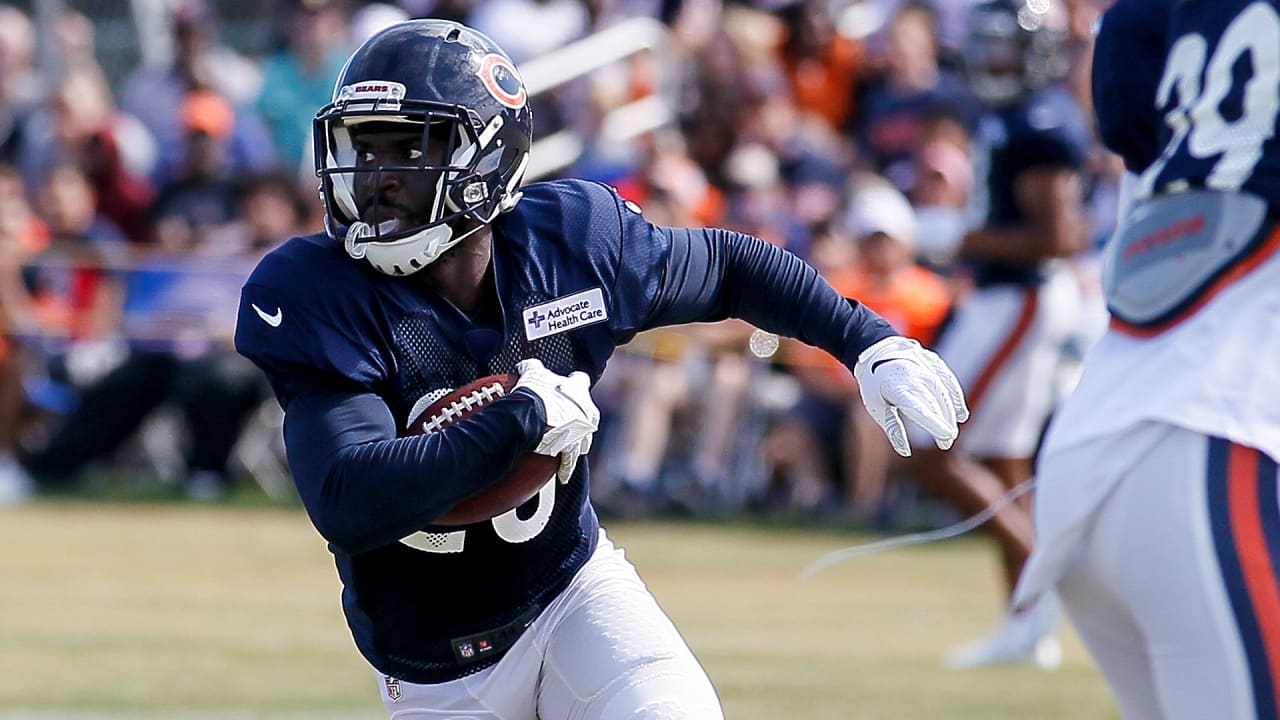 "I just turned 30 in June," said Amukamara. "One thing you don't want to hear, especially at my position, is 'Oh, you're getting old' or 'Oh, he's lost a step' or 'He's lost speed' and stuff like that. To show the scouts, to show the general management, the decision-makers, that I can still press. I can still run. I can still break with these young guys. I think, personally, that's huge for me."
Amukamara said that he has paid attention to his body every day looking for signs of wear and tear, like a sore back in the morning. For the time being, he's passing that test.
"You hear all those stories of once you hit 30," said Amukamara. "I'm starting to see that it's a false narrative."
While it may be a false narrative for Amukamara, cornerbacks over the age of 30 are extremely rare. Last season, 39 cornerbacks started at least 12 games–as Amukamara has for the past three years. More than twice as many of those players (13) were 23 years old-or-younger than were 29-or-older (6).
Amukamara's longevity might have as much to do with his disposition as his talent. This season, he's made an effort to set an example for his younger teammates.
"Especially as a vet," said Amukamara, "you have guys, sometimes, that go through the motions and don't take camp seriously because it's kind of monotonous because you've been through it already. My job is to show the rookies and show everybody like, 'Hey, even though I've been here before, and even though this is my ninth one, I'm still getting something out of it.'"
Amukamara talks like a grad student of the game, as happy to discuss the intricacies of coverage as the nature of contract negotiations. He sees training camp as a place where growth is possible for even the most senior members of the team.
He's found an ideal mentor in new secondary coach Deshea Townsend.
"I feel like I'm learning a lot of ball every year," said Amukamara. "Especially with the addition of coach Deshea. I mean, him being a former player and having him as a coach, and seeing the game through his lens now."
Townsend, who spent 13 seasons as a cornerback for the Pittsburgh Steelers and the Indianapolis Colts, has firsthand knowledge of what it takes for a cornerback to keep his edge into his 30s. Amukamara has taken particular interest in his new position coach's understanding of health and aging. 
Townsend replaced Ed Donatell, who followed former defensive coordinator Vic Fangio to Denver. Amukamara credits Donatell with improving his ball skills and ability to read routes during his first two years in Chicago. The improvements helped Amukamara to have one of the most productive seasons of his career in 2018 when he started 15 games and pulled in three interceptions, which matched his career high. 
Last season, he made news by setting a high goal for interceptions, though he ultimately fell short. He joked that he might need to aim higher.
"I said 10 last year," said Amukamara, "and I tied my career high. So, that was great, and now I should say, like, 20 or something."
https://www.chicagobears.com/news/ageless-amukamara-enjoying-best-camp-of-career


Ebay Products