5 Vikings Moments Included in 'NFL 100 Greatest…
2 min read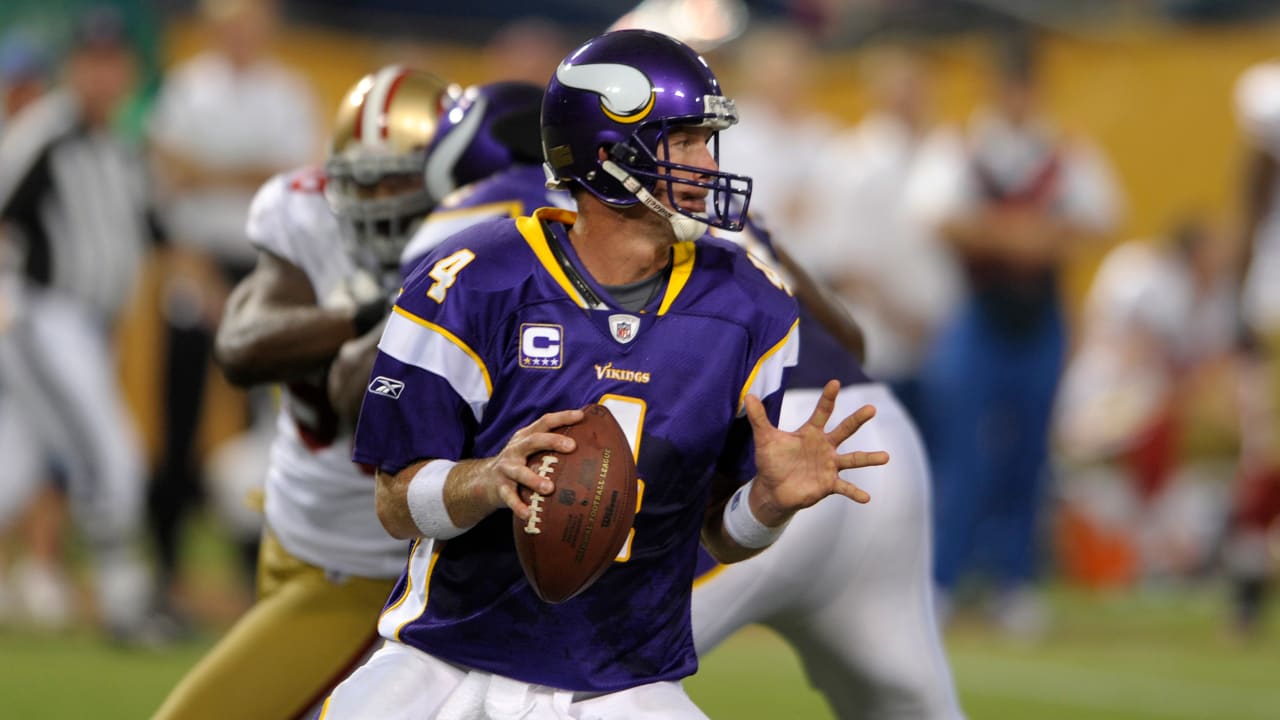 68. Randy Moss Lateral for TD (Oct. 19, 2003)
The Vikings looked to be in a nearly impossible situation: third-and-24, deep in their own territory and with time winding down in the first half.
Quarterback Daunte Culpepper took the snap, rolled out to the right and stopped at the Minnesota 40-yard line for a deep pass to receiver Randy Moss.
Moss made the catch at the 11 but was immediately corralled by a Broncos defender. As he was being pulled to the ground, Moss flipped the rock over his shoulder to Moe Williams. The running back caught the ball in stride and ran into the end zone in front of a roaring Metrodome crowd.
"The improvisation of Randy Moss would win him an academy award," said "Voice of the Vikings" Paul Allen on the play-by-play.
Moss was recently interviewed by NFL Films about the play and said the following:
"I remember being on one side, seeing him roll out to the right [on the video board]. Then I saw him take that crow hop like you do in baseball, and then he threw it. I looked up in the air and saw it was way short. So I had to come back for the ball, and knowing that I was nowhere near the end zone, just out of my peripheral, I saw just a purple jersey.
"Well, purple was purple. That means it's a teammate of mine," he continued. "So just out of instinct, I basically tossed it over my shoulder – and the play is history. That was just a good heads-up play by two guys."
https://www.vikings.com/news/vikings-moments-included-nfl-100-greatest-plays-list


Ebay Products