4 things to watch in Chicago Bears-Philadelphia…
3 min read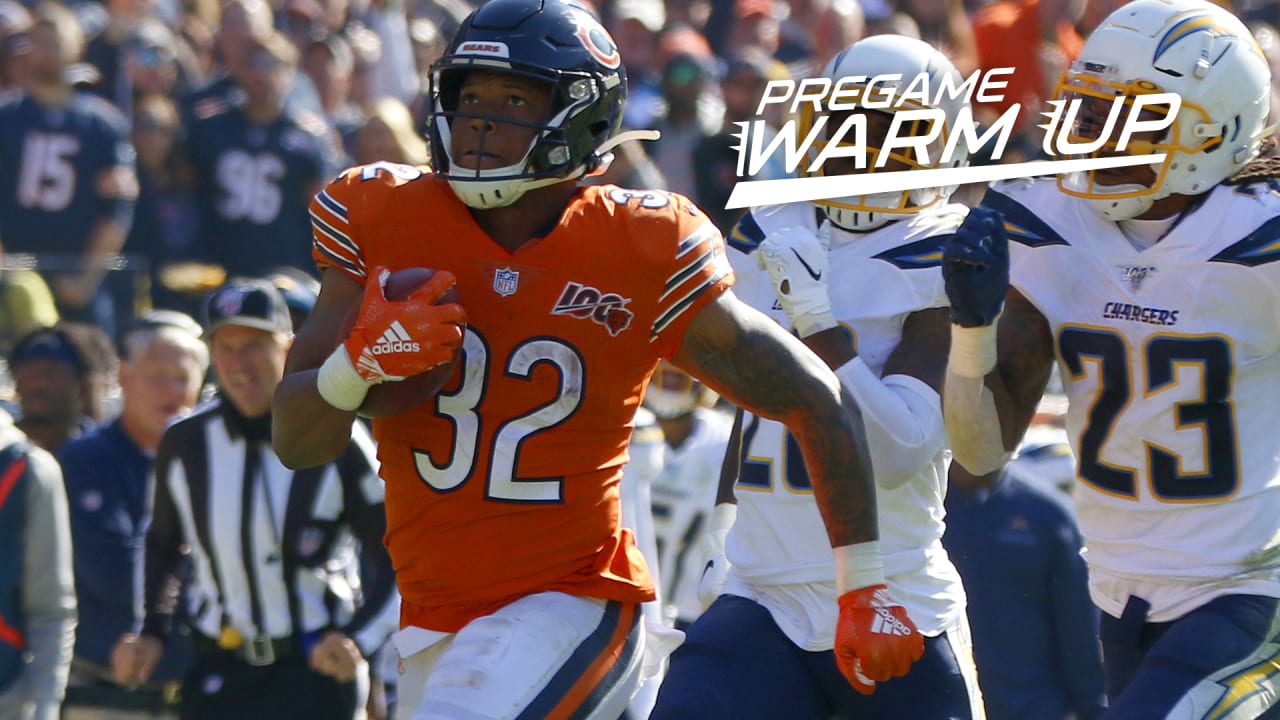 (2) Will quarterback Mitchell Trubisky build on some of the positives from his performance against the Chargers and eliminate his mistakes?
Trubisky connected on 23 of 35 passes for 253 yards and a 75.1 passer rating in last Sunday's loss. He showed better accuracy, especially on downfield throws, completing passes of 35, 31 and 31 yards after entering the game with just one pass play of at least 30 yards in his first five starts this season.
But he also overthrew Taylor Gabriel on a long pass that could have resulted in a 58-yard touchdown and committed back-to-back turnovers in the fourth quarter when the Bears were protecting a 16-10 lead. The Chargers converted his lost fumble into the game-winning TD.
"Mitch made some phenomenal plays," said offensive coordinator Mark Helfrich. "He missed some easy ones. He missed some really easy ones, and that's frustrating."
Asked how Trubisky can continue to produce phenomenal plays while reducing his mistakes, Helfrich said: "Just feet and eyes. Fundamental understanding of everything we're trying to do. Getting to No. 1 on time with feet and eyes and going from there."
(3) Will the Bears once again lean on running back David Montgomery and their running game?
The Bears rediscovered their running game against the Chargers. After rushing for just 17 yards on seven carries a week earlier against the Saints, the ground game produced 162 yards and one TD on 38 carries. Montgomery rushed for a career-high 135 yards on 27 attempts, including a 55-yard run that is the Bears' longest play from scrimmage of the season.
"A game like this will help all of us on offense because we know we can run the ball, we know we can," said left tackle Charles Leno Jr. "It's going to help everything out—balance the run game mixed with the pass game. We just need to capitalize when we get close to the end zone so we can win football games."
"It was a big step because we got the run game going," Nagy said. "And when you get the run game going, it helps in a lot of different areas. So now we want to get the run game going, go ahead and get better in the goal-to-go and the red zone. Put points up on the board and so that we're scoring touchdowns and not just field goals."
(4) Will the Bears defense be able to contain a potent Eagles offense?
The Bears defense has lost some of its bark and some of its bite since defensive tackle Akiem Hicks was placed on injured reserve after hurting his elbow Oct. 6 in a loss to the Raiders. 
The defense will be challenged Sunday by an Eagles ground game that features former Bears running back Jordan Howard, who no doubt will be eager to show his ex-teammates what they're missing. Howard rushed for a season-high 96 yards and one touchdown on 23 carries last Sunday in Buffalo.
The Bears defense stepped up last Sunday. The unit held the Chargers to 36 yards rushing on 12 carries after allowing an average of 160 yards on the ground in the previous two games against the Saints and Raiders. The Bears also permitted the Chargers to convert just 2-of-10 third downs.
https://www.chicagobears.com/news/4-things-to-watch-in-bears-eagles-game-x4201


Ebay Products