16 Takeaways as 49ers Tame Bengals in 41-17…
2 min read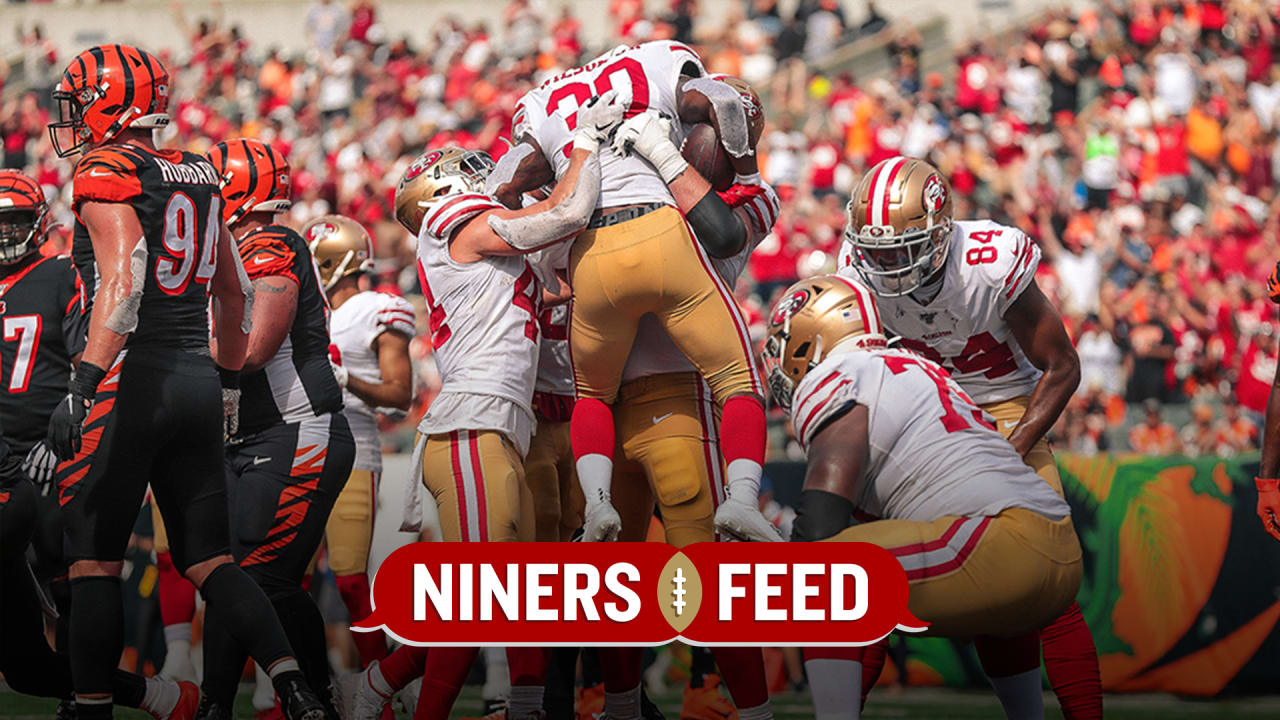 The San Francisco 49ers dominated in the 41-17 victory over the Cincinnati Bengals. San Francisco put up a whopping 572 yards of total offense – a complete 360 from their Week 1 outing in Tampa Bay. The 49ers open the season with back-to-back road wins for the first time since the 1989 season. Here are the top 16 takeaways from the Week 2 victory.
1. It's a bittersweet victory as the 49ers lost veteran tackle Joe Staley late in the third quarter. The tackle took a hit to his lower left leg and was carted off the field shortly after. The tackle was diagnosed a broken fibula and is expected to miss 6-8 weeks, per Kyle Shanahan. Rookie Justin Skule finished the game in the veteran's absence
"Any time you lose your left tackle, it's always significant, especially when the guy who backs him up we lost in preseason," Shanahan said post game. "From what I hear so far — we'll find out more tomorrow — but it should be less than eight weeks so I don't think he'll be an IR candidate, but I'll find out more tomorrow. I think it's something he's had before."
Dee Ford exited the game in the first half while dealing with quad irritation.
2. San Francisco's defense forced a quick three-and-out on the Bengals opening drive that was highlighted by Arik Armstead. Armstead quickly set the tempo on defense and recorded a sack on Andy Dalton on the first play of the game. The defensive lineman finished the day with three total tackles to go along with his second sack of the season.
3. On the 49ers first offensive drive of the day, Jimmy Garoppolo found Marquise Goodwin wide open for a 38-yard touchdown. The Bengals blew coverage that opened up a lane for Goodwin into the end zone to cap off the 4-play, 51-yard drive. Goodwin caught all three of his targets on the day for 77 yards to go along with his first score of the season.
https://www.49ers.com/news/49ers-bengals-takeaways-victory


Ebay Products