13 Takeaways from 49ers 27-17 Win Over Chiefs
2 min read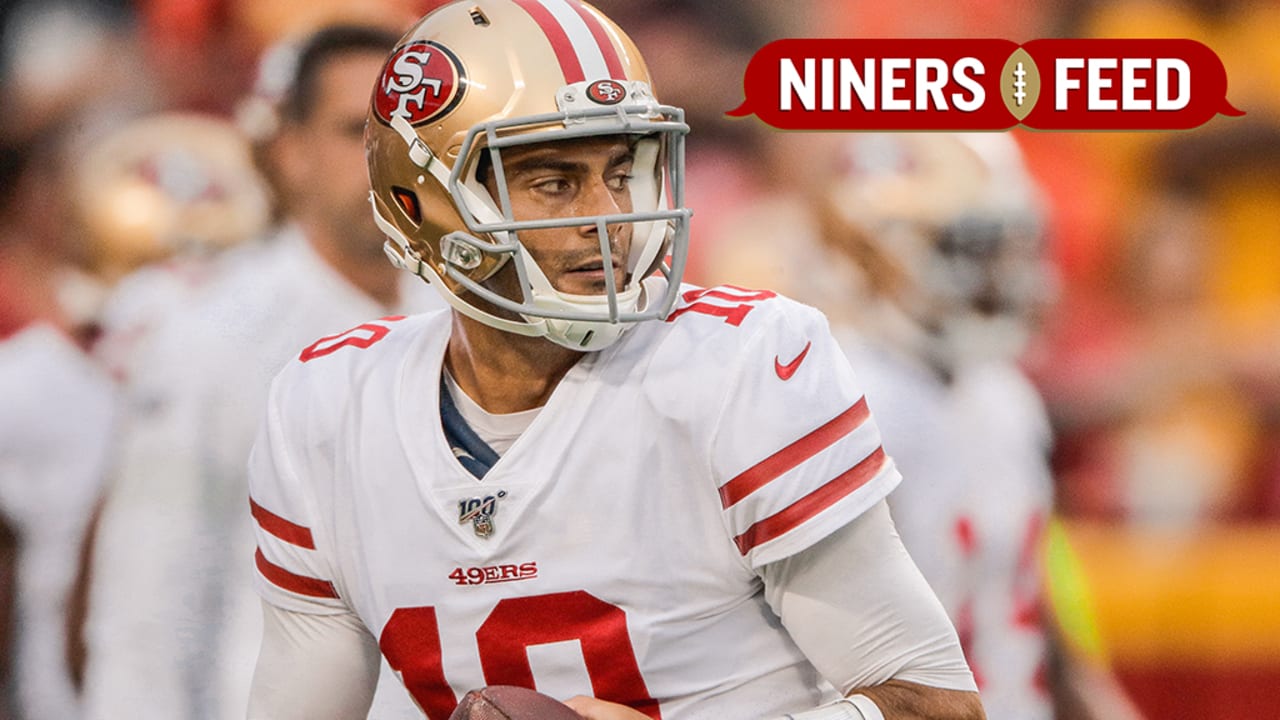 7. Damontre Moore continues to string along impressive outings in the preseason. Moore led the team with five total tackles and two sacks. Arik Armstead and Jay Bromley also split sacks with Moore.
8. Jimmie Ward made his preseason debut following a collarbone fracture suffered back in May. Ward got the start at nickel corner with K'Waun Williams out with a knee injury, while Tarvarius Moore opened the game at free safety. Ward drew an offensive pass interference call against rookie receiver Mecole Hardman and made a third down stop against Patrick Mahomes on a scramble in the red zone.
9. Mitch Wishnowsky continues to stress that punters need love too. Wishnowsky booted a beautiful 62-yard punt out of bounds to pin the Chiefs at their own 3-yard line in the third quarter. He had two punts on the night for an average of 57 yards.
10. Kwon Alexander made his anticipated 49ers debut against the Chiefs and proved that he's full speed. The linebacker had three total tackles in the first half, tied for second on the team.
11. Penalties were no longer the storyline in the third exhibition contest. The 49ers committed just four for 25 yards, compared to 18 for 218 yards against the Dallas Cowboys and 13 for 101 yards last week versus the Denver Broncos.
12. The 49ers totaled 23 first downs compared to the Chiefs 12. San Francisco was also 9-of-15 on third down. Garoppolo converted on 3-of-4 of his third down passes.
13. Kyle Juszczyk suffered a hand contusion in the first half. Per Shanahan, the X-rays were negative. Juszczyk caught both of his targets for nine yards on Saturday.
https://www.49ers.com/news/49ers-chiefs-victory-12-takeaways-preseason


Ebay Products